We reviewed the Apple Watch Series 6 to find out if all its new gear is worth the price, or if you should cop an Apple Watch SE instead.
The Apple Watch is a little more than just a timepiece. The Series 6 has more gear in it than ever, but is it worth the cash?
Luke Hopewell is a gadget veteran of over a decade. He's been testing and writing about watches since before they were smart. 
Got a question for the author? Email the author at luke@redaktor.co.
Apple Watch Series 6 review: our take
The Watch Series 6 is the best thing to come out of Apple you can put on your wrist. That said, however, not all of the best features are available to everyone.
Before you decide to sink all that cash into the Watch Series 6, make sure you check out which health features work for you. If you're outside of the US or Europe, you might be better off saving your money and going for the new Watch SE instead.
Apple Watch Series 6 review: design and performance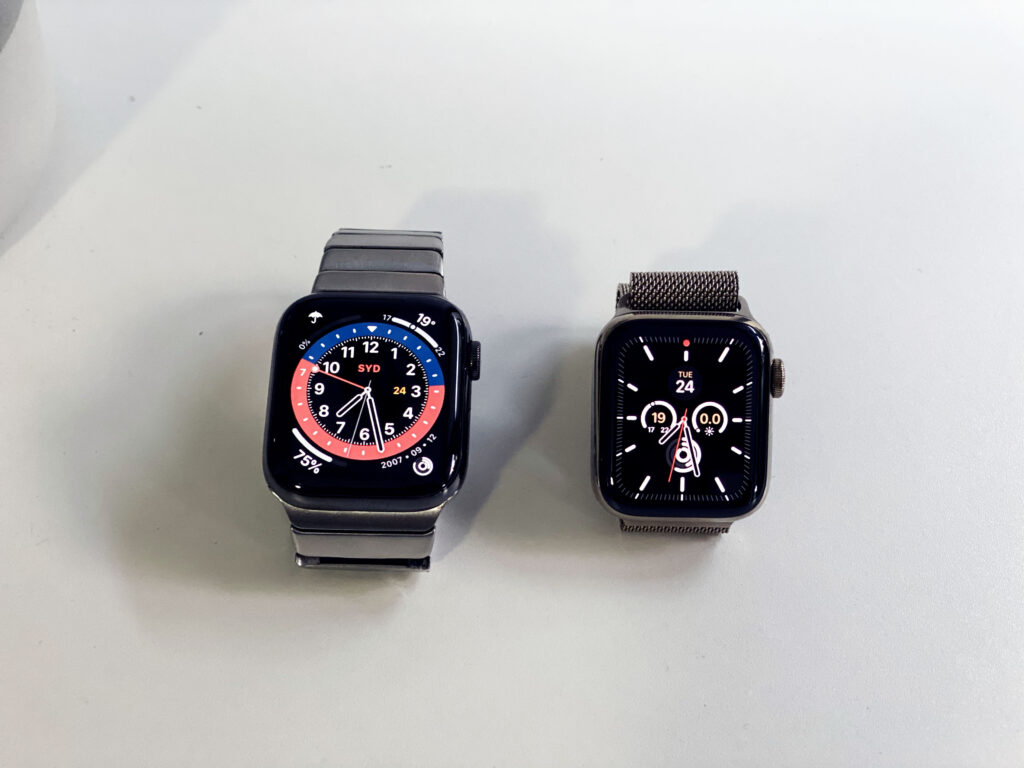 As per usual, the Watch Series 6 comes in two sizes: the 40mm and 44mm, and still remains backwards-compatible with your old 42mm and 38mm Watch bands from Series 1, 2 and 3.
It's lighter than its predecessors, despite being filled with new stuff, and it comes in some funky new colours like blue and red. You also get new bands like the Solo Loop that slip on and off without the need for a clasp. Tried it on the 40mm model and it's honestly adorable.
Under the hood is the new dual-core Apple S6 processor, upgraded from the S5 processor of last year. The new processor pledges 20 per cent faster performance than last year's model, and you really feel the zip when you're swiping around your wrist.
All of the apps feel spring-loaded. It's like every action is halfway-completed before you press the screen or push the Digital Crown. 
Elsewhere Apple has included a slightly larger battery (while still reducing the size and weight slightly), 
Interestingly, the Series 6 still can't best the battery capacity of the Series 3, with the current model packing 303mAh and the older model using 341mAh. Go figure? 
The battery is still a decent size, but when the rubber hits the road, you still notice that the battery life isn't knock-your-socks-off good. You'll get around two days out of the Watch Series 6 at a stretch. If you're coming off a lesser smartwatch that doesn't have to power quite as many bells and whistles, you'll probably notice the difference. 
Apple has also added a bunch of new health stuff, including the ability to measure your Blood Oxygen (or SpO2 for those in the know). You also get an "always-on" altimeter rather than an on-demand altimeter for when you're exercising.
We'll get to how those work in a minute. A little more on the hardware first.
One thing that has been done away with is the so-called 3D Touch that allowed you to long-press in on your Watch to perform actions.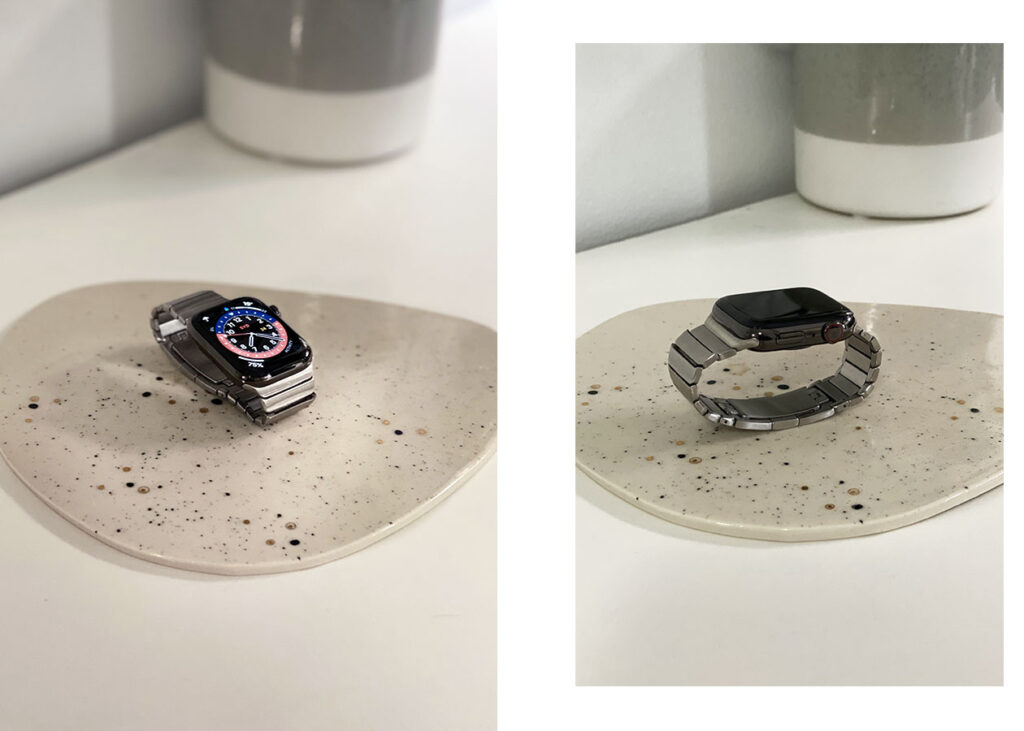 It was handy for actions like changing your All Apps view or clearing your notifications in a hurry. It's an odd omission, and one that could have been kept as a software feature rather than a hardware feature.
That being said, however, it's going to be something only upgraders will notice. If you've never had it, you'll never miss it. Shout out to my old Apple Watch Series 2.
My only real concern with the new Watch is just how sensitive the "Hey, Siri" functionality is. It comes turned on out of the box, and any "S" sound sets it off. Like, ANY "S" sound. Taps, random conversation, even traffic sounds have resulted in Siri kicking into gear and giving me a truly vexatious response. 
I recommend you turn off Hey, Siri on the Apple Watch Series 6 as soon as you get it. Thankfully, she's just a Digital Crown press away.
Apple Watch Series 6 review: health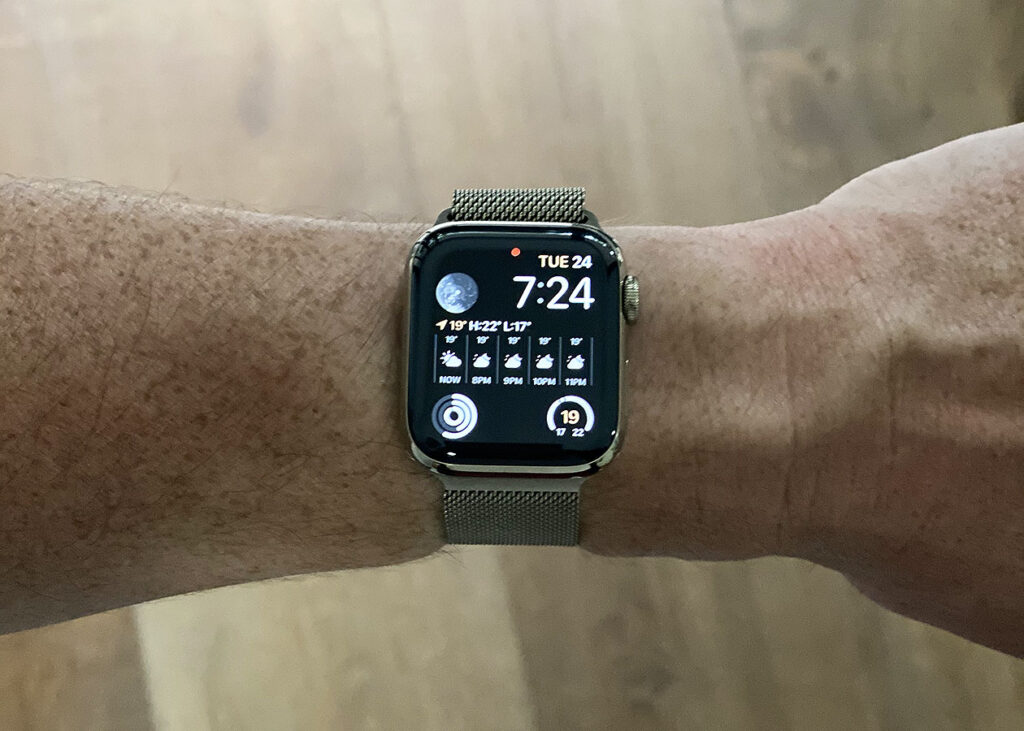 Make no mistake: although it's called an Apple Watch, telling the time is one of the things it's least interested in doing. First and foremost, this is a health, wellness and fitness device.
The first Apple Watch was for counting steps and tracking your heart rate, and the Watch Series 6 has evolved into a serious bit of healthcare gear.
Depending on where you live, the new Apple Watch can:
Monitor your heart rate and deliver notifications when it's abnormally high, low or irregular;
Take an ECG;
Detect a nasty fall and automatically call emergency services;
Watch your blood oxygen saturation to determine how oxygenated cells are moving around your body;
Monitor the environment around you and warn if it's too noisy, and
Give you more information than you ever wanted to know about your workout performance.
And that's only an abbreviated list. The way that these features can be put into practice is also just truly incredible. And to do it so stylishly is always impressive.
But like all good things, there's a catch: not every monitoring feature you just read about is available everywhere in the world.
If you take a look at this list from Apple, you realise that countries like Australia and more miss out on a few things. Australia (where I live), misses out on the ECG features; irregular heart rhythm notifications and air quality index complication. It feels like less than the complete package, even though you're paying for all of it.
Like having stuff removed from your meal and still being charged full freight for the privilege, it's kind of disappointing.
That being said, it's not Apple's fault it isn't enabled in Australia. For that, you need to point the finger at Australia's health regulator, the Therapeutic Goods Administration (TGA). The TGA hasn't let anyone's ECG/EKG gear through yet, including Samsung's and Fitbit's. C'est la vie.
One thing it didn't need to get approved by the TGA is the new Blood Oxygen tracker. This is the new health-themed party trick the Watch Series 6 can pull off.
Blood Oxygen
According to Apple, measuring your blood oxygen saturation is important to help you track oxygen-rich red blood cells in your body.
Typically, the experts tell you that your blood oxygen level should be between 95 to 100 per cent. That means your blood is moving around your body with all the rich nectar it needs to keep you going.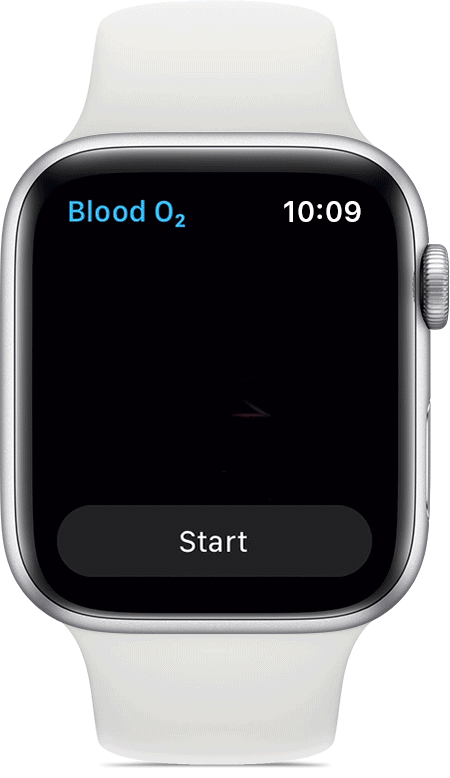 Conversely, anything below 90 per cent is considered alarming, and you should probably see a doctor. While we're talking about doctors, it's worth keeping in mind I'm not one, and that this is general advice. See your doctor if you want to start on any new healthcare regimen.
The Blood Oxygen app on the Watch Series 6 measures on demand and passively takes levels while you sleep. All this is recorded on the iPhone's Health app. 
While it might seem like a novelty to see your blood oxygen level, it's vital gear for some.
Those living with pulmonary lung conditions such as bronchitis, emphysema or other such troubles will know that keeping almost constant track of their oxygen saturation is critically important. They're conditions that can't be cured and require intervention if O2 saturation falls too low.
There are a range of methods for determining accurate oxygen saturation in the blood, and healthcare reports split on the level of accuracy provided by something like the Watch Series 6. 
The general consensus is that the Watch Series 6 is "good enough" at just about everything it tracks. It's still a consumer device and not hospital-grade equipment, but for a consumer device, it works pretty well.
On the less serious end of the scale, the Watch also performs insanely well when tracking your exercise-related activity. 
And for the first time, the Watch tracks your sleep. If you're comfortable wearing it at night, you'll get a decent look at your tossing and turning the previous evening. 
And to make sleep tracking more useful, the Series 6 includes a faster charger in the box. That way you can charge it while you take your morning shower.
Overall, it's a pretty unreal health companion, provided you're using all the gear. 
Apple Watch Series 6 review: should you buy it?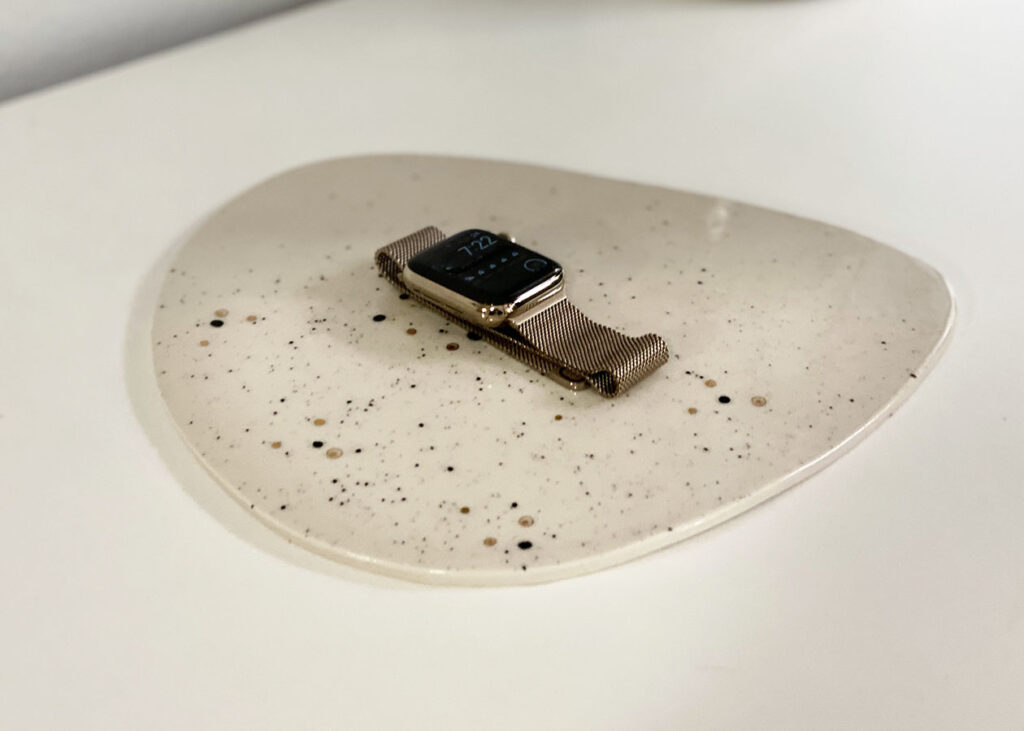 The Apple Watch Series 6 is an interesting one, especially when you look at where it sits in the lineup.
The brand new Apple Watch SE will get you a lot of the same features as your Series 6 for less cash out of your wallet.
The SE has the same screen (albeit without the always-on functionality); high and low heart rate notifications; emergency SOS functionality; fall detection; the compass and the altimeter (albeit the latter is not always-on).
You only get the choice of an aluminium case rather than a stainless steel or titanium model, and a smaller selection of colours. The only thing you really miss out on feature-wise is a bit of always on gear here and there, and the Blood Oxygen app. 
The Apple Watch Series 6 44mm will run you $799 (GPS) or $869 (GPS + Cellular), while the Watch SE 44mm is $479 (GPS) or $549 (GPS + Cellular). Is it worth the extra cash? That depends on how much you want the step up features. 
If you're someone who wants the best smartwatch on the market, the Series 6 44mm Cellular+GPS is the way to go. 
Don't forget: Apple has a generous return policy if you make the wrong choice.
Either way, if you have an iPhone and you're looking for a smartwatch, there's still no question that the Apple Watch is the gadget for you.
Whether it's SE or Series 6, you're in for a great experience that can truly level up your life.
Read more:
If you love good Apple gear, you'll want to know more about the new iPad Air. It's a real iPad Pro-killer.