How to travel to the US from Australia in 2022: what you need to know

Here's what you need to know to travel from Australia to the USA in 2022.
Aussies have been without travel for so long that it's hard to remember what the inside of an airport looks like. These days, there are checks, tests and forms galore. Here's how you can get there.
Important note: Keep in mind that this information changes regularly, and that your primary source of truth will be your airline and/or your relevant immigration office.
Quick checklist
If you're short on time, here's what you need at a glance.
To leave, you'll need:
Paid and approved ESTA Visa Waiver;
Negative COVID-19 PCR test within 24-72 hours (depending on destination, check with your airline);
Printed copies of your international vaccination certificate;
Printed details on your accommodation in the United States prior to departure;
Completed contact tracing form from your airline, and
Completed and signed US Passenger Disclosure and Attestation form
To come home, you'll need:
A completed Australian Travel Declaration within 72 hours of travel (done via an app, but an email confirmation will need to be shown);
A negative COVID-19 PCR test taken 72 hours before your flight departure time OR a negative COVID-19 Rapid Antigen Test taken 24 hours before your flight departure time (must be administered by a healthcare professional), and
Printed copies of your International vaccination certificate.
How to leave Australia to the United States in 2022
I've travelled a lot in my career. In my last couple of jobs I nearly filled a whole passport and spent time as a Platinum Qantas Frequent Flyer.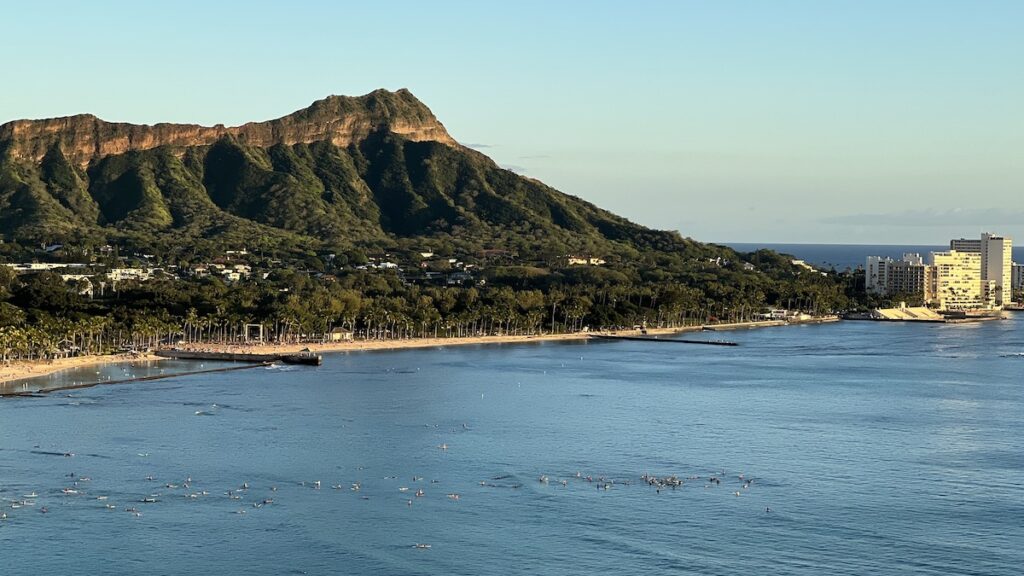 In the time before COVID (or BC as it's now called), I would leave Australia with nothing more than my iPhone and my passport to help guide me to new lands.
I laugh at how carefree I used to be. These days, you need to be way more prepared.
Documentation to leave Australia
First things first: get a folder to keep your paperwork safe. You're going to need it.
First things first: get vaccinated if you can. I'm not a doctor, but I know it makes things a lot easier when you want to travel. 
We've both been fully vaccinated, and scheduled a booster shot within two weeks of our travel. Medical advice indicates that the booster can take up to a week to become effective, so plan accordingly.
Once vaccinated, your Medicare vaccination record will be updated within around a week. From there you can load virtual vaccine certificates into your smartphone's wallet app and download physical certificates for printout.
The easiest way to get this documentation is through the Express Plus Medicare app.
The Medicare app is available for iOS and Android. 
With this app, you can download a copy of your local and international vaccine certificate. 
Send a copy of both to yourself for printing; add both to your relevant mobile wallet app, and save an offline copy on your device just in case all else fails.
The next step is to apply for your ESTA. It's a visa waiver form that costs US$14, and allows you entry to the US as a tourist. It's the one step of the travel process that has remained familiar.
Finally, you'll need two forms that your airline ought to provide you before you leave. 
The first is a contact tracing form. This is specific to each individual airline, and Qantas sent us a copy via a text message three days before check-in opened.
Then there's the US CDC Passenger Disclosure and Attestation form. It's a paper copy that asks you to confirm everything you have with you in relation to your COVID-19 status. Vaccination, exemption, doctor's orders after recovery, etc. 
If you've not had COVID and have been fully vaccinated, it's two pages of work to fill out. Any special circumstances pertaining to you means more paperwork, however, so take the time to read this one carefully.
Next, you'll need to get tested and provide relevant documentation before you board.
COVID testing required to leave Australia
(Note: this information is correct at the time of publication. We will indicate when information becomes updated.)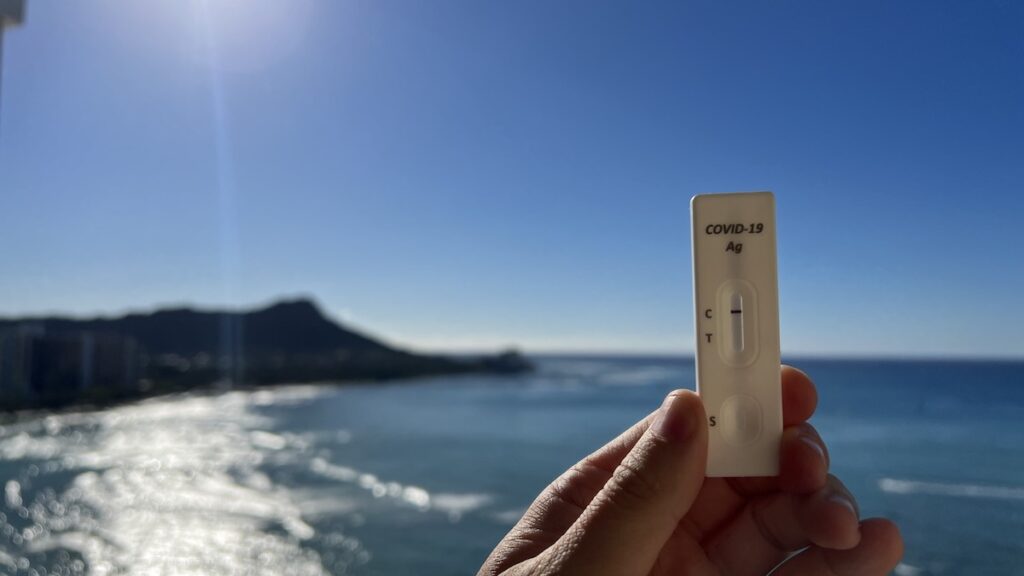 You will need to return a negative test for COVID-19 before you even set out for the airport. And unfortunately, public clinics won't get the job done. 
You'll need to provide a printed pathology report documenting your negative test before you hit the concourse. 
That means a private clinic is the way to go. No screenshots or emails will be accepted here.
Before you get your test, keep in mind that different states have different testing windows and thresholds. 
For the majority of the United States, you need to return a negative PCR test within 72 hours of your departure. For Hawaii – where we went – that time window shrinks to 24 hours. 
Either way, the most convenient way to get your tests is at the airport.
Sydney Airport, for example, maintains a private COVID-19 testing clinic at the Departures drop-off area of T1. Simply walk into the tent, pay the fee for the test via credit card or PayPal and have your results within the hour.
It's a bit of a dice-roll going to the airport to wait on a single test to get you on the plane, though. I took a Rapid Antigen Test before leaving the house to see if it was worth getting in the car.
COVID-19 travel insurance
We would advise to get yourself some travel insurance before you go. 
Obviously this is general advice, and you'll need to consider your particular circumstances before purchasing, but it's something that gave us peace of mind on our trip.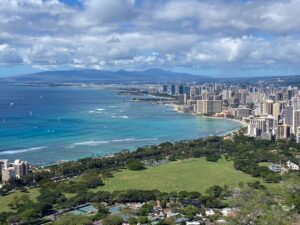 We used CoverMore insurance for Mia, while I was insured by the cover that comes with my American Express Qantas Card.
Both insurances had clauses relating to COVID-19 cover that pertained to becoming waylaid on our journey home. Make sure you read the PDS before purchase to make sure what you're getting and when.
Again, consider your circumstances before purchase, and this is not financial advice.
While in the US
Once you arrive in the United States, there are new rules to follow also.
Depending on where you're going, you may need to carry around with you a copy of your international vaccination certificate. In addition, you'll need a photo ID (like a Driver's Licence or Passport) to verify your name and vaccination status. 
We went to Hawaii for a week following the lifting of restrictions, and this was the case on the island. 
Restaurants, bars and anywhere with a dine-in option won't let you enter unless you can produce valid vaccination certificates and a Photo ID.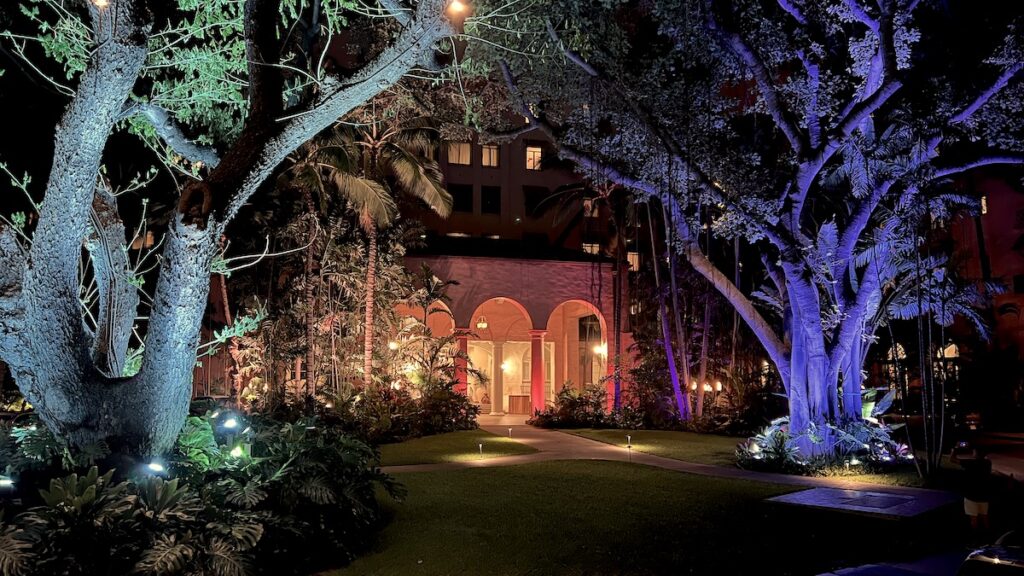 In some instances, venues require physical copies of both your vaccine status and your ID. No photos or screenshots accepted. Make sure you have these on you at all times.
Different states have different requirements, however, and it's important you check the legislation for the state you are going to before you fly.
Similarly, if you contract COVID-19 in the United States, each state has its own isolation procedures. If we went to California, for example, we would have had self-isolate for five days or until you return a negative COVID-19 test before you can re-enter the community.
Familiarise yourself with the rules should the worst happen.
Before you return, you'll need to follow a few more rules to make sure you can re-enter smoothly.
Coming back to Australia
Coming back is almost as hard as leaving. Mostly because the circumstances aren't always up to you.
The two most important things are getting a negative test result and your Australian Travel Declaration for the Department of Home Affairs.
Getting tested
At the time of writing, the Australian Government will accept two types of test to get you back into the country.
The first is the gold-standard PCR test (also known in the US as a NAAT). The second is a Rapid Antigen Test (also known in the US simply as a Rapid Test). 
It's important to note that the Department of Home Affairs says it will not accept serology tests at the time of writing.
Public testing clinics won't do for either of these tests. Most US states make public testing clinics available for residents only. 
Additionally, you'll need to show a pathology report of your negative test before you'll be allowed into the airport, which a public testing site won't give you.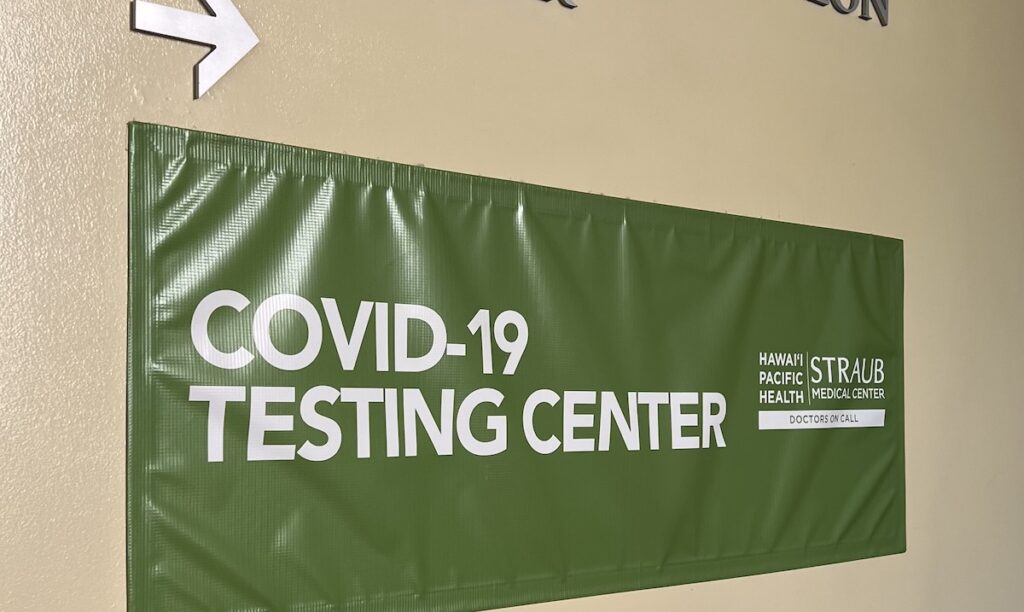 That means you'll need to find a private clinic to test you. In Hawaii, we found a number of clinics attached to hotels. Check with your accommodation to see if they can hook you up with a testing clinic.
Private clinics also mean cost, and it's pricey. PCR tests take up to three days to come back and can cost between US$250-US$350. Rapid tests can cost between US$90 and $US160. A printout of your results can even come at a cost, with the highest we saw at an additional US$50
If you're getting a PCR/NAAT test, you must test negative within 72 hours of your flight departure time. If you're getting a rapid test, that window shrinks to 24 hours before your flight departure time.
A text message, screenshot or email won't do. Make friends with someone who has a printer on your trip, or get the lab to provide you with a printed copy.
Complete your Australian Travel Declaration (ATD)
Once you have your negative test result, you must complete an Australian Travel Declaration via the Department of Home Affairs' app.
Available for Android and iOS, it's an app that registers your intention to re-enter Australia.
In a nifty turn of events, you don't have to set up a profile step-by-step, provided you have a newer passport with a chip that can be read by your smartphone.
Once you have filled out your ATD, and collated your documentation, you can head to the airport.
And if all goes well, you'll be allowed to board, homeward bound!
Most states have quarantine-free travel when fully-vaccinated. Make sure you check the testing requirements for when you return home.
Read more
If you're going to take to the skies more frequently now that restrictions have lifted, you might want to consider points hacking. Here's how we do it, and how you can get started.
Luke Hopewell
Luke Hopewell is the editor and co-founder of Redaktör. He's previously been the Editor of Gizmodo, Founding Editor of Business Insider Australia, Editorial Lead for Twitter Australia and more.