There's way more to do in Vegas than just drink and gamble. Here are some of the best things to do outside of a casino.
Las Vegas is famous for more than simply slot machines and blackjack tables. Even if you're not a big gambler, there are loads of things to do and see in the city that never sleeps. So as they say, when in Rome – or rather when in Vegas.
1. See a show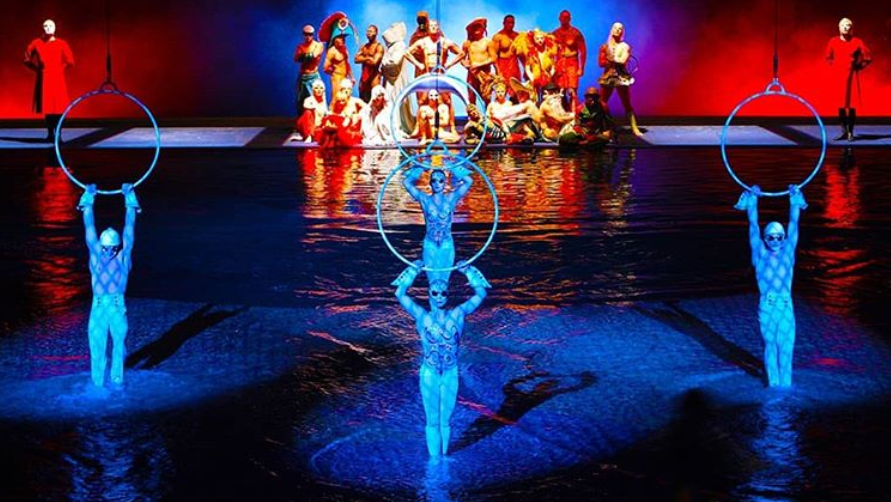 Yes, Vegas is famous for casinos and gambling. But it's also famous for theatre. Some of the best plays, concerts and stage events in the world call Vegas their home. So even if you're not a theatre buff, seeing a show is part of the cultural experience that is Las Vegas. Tickets can be pricey, but there are plenty of last-minute and discount websites where you can find a deal.
For first timers, you need to see O by Cirque Du Soleil. O is a show that doesn't tour because of the crazy equipment and foundational requirements of the highwire water acts. So, you can only see it in Vegas. Trust me, it's absolutely worth it.
2. Eat good food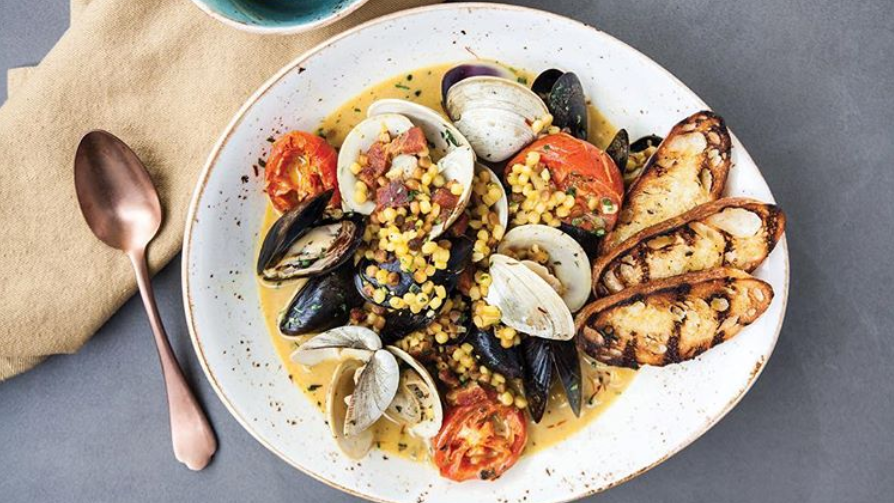 In addition to world-class theatre, Vegas has some world-class eats. Whether you like Italian, sushi, or a 12-course-degustation of fusion cuisine, Vegas has it all. 
If you're not busy playing the slots, make lunch or dinner an event. Don't just hop into the first restaurant with an open table, do your research. Read reviews and check out lists like this one of celebrity chef restaurants. My personal favourite was Sinatra's at the Wynn. I had a gnocci in wagyu ragout that was absolutely out of this world. Luke, had major order envy.
If you've picked somewhere popular, or are interested in a pop-up restaurant, leave yourself plenty of time. Luke and I tried to grab a quick snack at an Eggslut pop-up and were told the wait would be about 45 minutes to an hour.
3. Check out the Mojave Desert
Vegas is only about 30-40 minutes by car to the edge of the Mojave Desert. And it is 100% worth seeing – especially if you can go at sunrise or sunset. The colour of the sky peeking over the mountains, up against the reddish, barren flats is pretty spectacular. Plus, there are loads of Joshua Trees around the middle. So if the Joshua Tree National Park is a bit too far for you to go, the Mojave Desert is perfect.
4. Go outlet shopping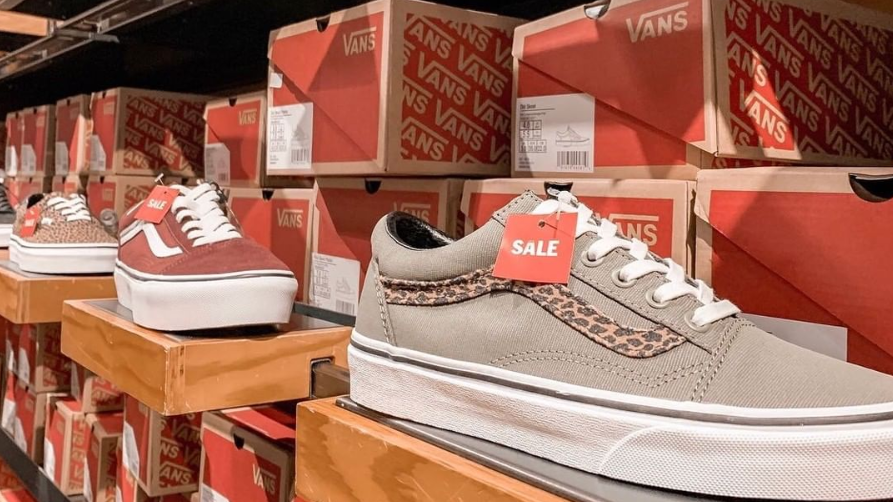 The outlets in Vegas are the secret to many well-stocked wardrobes around the world. I used to work with a woman that bought a new Coach handbag in Vegas every year for about $100. If you like shopping, or if you like discounts, definitely hit the outlets – there are three major malls, Fashion Outlets North, Fashion Outlets South and Fashion Show. 
The South Mall was in my opinion the biggest and had the best stock, probably because it's harder for people to get to so there aren't as many bargain hunters scooping up all the good stuff. It's about 20-30 minutes out from the Strip, so it helps if you have a car. But there are plenty of Ubers around if you prefer not to drive. Alternatively, the North Mall and Fashion Show are closer to the centre of town. Plus, there are lots of other smaller outlet shops scattered around.
5. Take a helicopter ride
It's pricey but an experience you'll remember forever. Luke and I decided to try a helicopter trip to see the Grand Canyon. We looked at driving through the Grand Canyon South Rim from Palm Springs and staying overnight so we could explore in the morning. But the drive was longer than we wanted and the accommodation was hideously expensive. It was all brown-wood, lodge-style accommodations and you had to get to $400-$500 (AU) per night to get a room with its own bathroom.
So instead, we decided to see it from a helicopter from Vegas. It wasn't cheap. About $400 (AU) per person. But it was only a few hundred more than staying a night around the Grand Canyon South Rim. Plus our ride had lunch included, a fabulous pilot/guide who told us just about everything about the region – and then there were the amazing aerial views. Check out the photo we took of the Hoover Dam. We used Papillon tours for reference.
Our trip landed us in the West Rim, which is a little more brown and earthy than the South Rim. Most people head to the South Rim which has that distinctive warm-gold glow. We were able to walk around and explore for just under an hour before heading back. The round trip took about five hours and it was some of the coolest five hours of my life. Would recommend!
If you're interested in a helicopter trip but can afford to fork out $500, there are some cheaper options that will just fly you over the strip. It's worthwhile chatting to the concierge of your hotel (if you're staying in a hotel that is) as they can often point you in the direction of the best companies and best tours. We used Papillon and would definitely recommend them.
Oh and try to book it for the beginning of your trip. These things often get cancelled due to bad weather, so if you book on your last day and the flight is cancelled you're in for disappointment. If you book at the beginning of your time in Vegas and it's cancelled, you can always rebook for the next day or the day after that.
6. Walk the Strip
It might seem cheesy but every trip to Vegas should include a walk of the Las Vegas Strip. It's long, really long – so it's good exercise to walk off any lush Vegas eats you've been indulging in.
It's rather special during the day, where you can see in the intricacies of the buildings and feel the hustle and bustle of the area. But it's even more spectacular at night when everything is lit up. Take your time and wear comfortable shoes so you can take in all the sights at your leisure. If you are going at night, make sure to stop in at the front of the Bellagio to see the fountain show. It happens roughly every 15 minutes.
7. Find fun photo opportunities
Trust me there are plenty. Some of the more popular spots are in front of the Bellagio fountain, around Caesar's Palace and the surrounds of the Egyptian-themed Luxor. I personally loved taking pictures around the Venetian. There are painted ceilings, old Italian-style lamp posts and a pool with gondolas that offer rides. It's especially pretty when it's all lit up at night.
8. Relax at a pool bar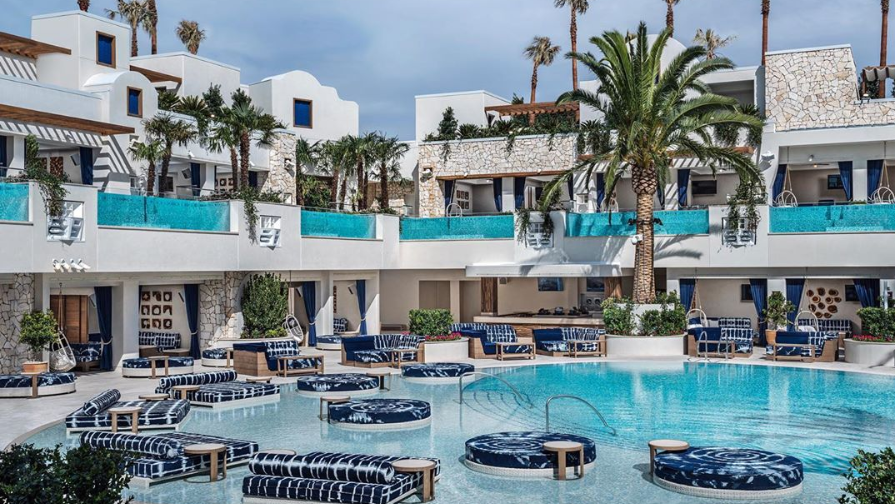 One of the great things about Vegas is that most hotels have an adults-only pool and a separate one for children. You can relax and chill out without listening to screaming and splashing, so a pool can be a great place to park yourself for the day. Whether you're staying at the hotel or not.
Some of my personal favourites are the pools at the Mandalay Bay, Caesar's Palace and The Wynn. These three photo-worthy locations each have a few different pools to choose, with at least one adults only-option. The Palms and The Sahara are also very Instagram-worthy options but didn't seem to have adults-only sections when I inquired.
Do your research before you pick one though. Pools regularly close for maintenance, plus some have quite pricey entrance fees. It's worth giving the hotel a call before you make the trip over to your pool of choice.