Best wineries in Rutherglen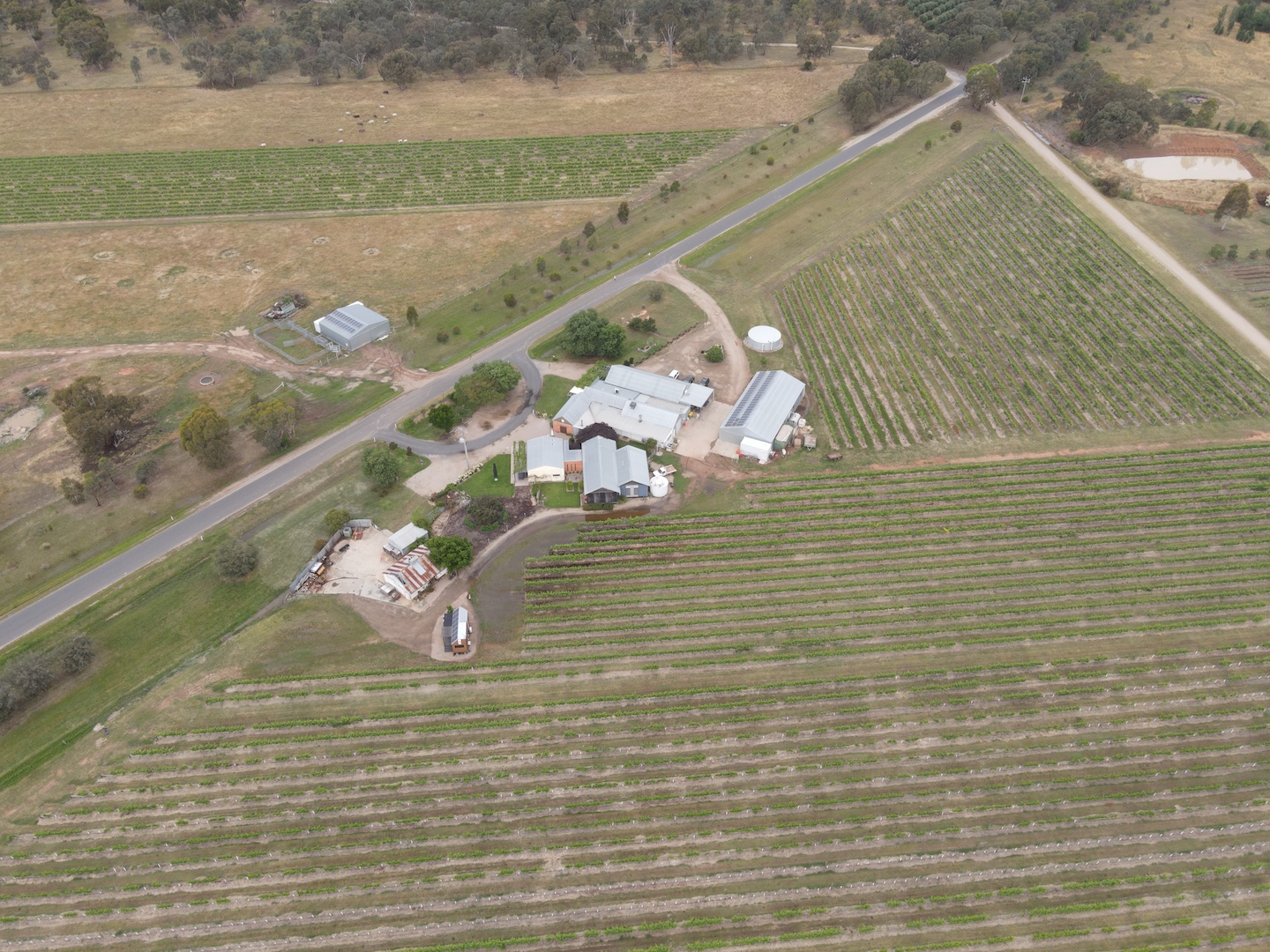 Looking for a wine region steeped in history and rich in top drops? Look no further than Rutherglen in north-western Victoria. Here are the best wineries in Rutherglen.
Where is Rutherglen?
Rutherglen is a warm wine region in north-western Victoria.
It's situated about 2 hours from Canberra and the ACT; 3 hours from Melbourne in Victoria, and 40 minutes from the Albury airport in NSW.
The region is about 1000km2 in size with almost 800 hectares of vines. 
The town is about to get a huge infrastructure upgrade, with a $5.1 million bike path around the area being built soon. There's also about to be a new markets and events space around the local silos, which will feature locally projected art that changes with the seasons.
If you time it right, you can also attend the National Busker's Festival which happens every year in Rutherglen.
What is Rutherglen known for?
In the late 19th-century, the wine region of Rutherglen produced a staggering one-third of all the wine in Australia.
Since then, the Winemakers of Rutherglen have turned their hand to master warmer-climate wine; French favourites and incredible fortified Muscat.
It's a hot-climate wine region, and as a result grows some magnificent varietals.
You can expect to find Shiraz, and its bigger, rougher brother, Durif. Red lovers can also find the lighter Gamay variety. White lovers aren't left out, however, with the region known throughout the world for its mastery of the Muscat fortified varietal. 
The vast majority of the vineyards in Rutherglen are built on long-lasting dynasties. Of all the winemakers and owners we spoke to, we found that winemakers are in some cases sixth-, seventh- or even eighth-generation.
Rutherglen is so famous for its Muscat, in fact, that it's a biosecurity zone so the rare grapes are protected.
What is Muscat?
Muscat is a fortified white wine.
Muscat of Rutherglen is specially classified, and the region's winemakers have to be part of a certification process to call it a Rutherglen Muscat.
Muscats from Rutherglen are designated by their age in barrel: 
Young Muscat is aged 8 years on average;
Classic Muscat is aged 15 years on average;
Grand Muscat is aged 25 years on average;
Rare Muscat is aged 50 years on average, and
Museum Muscat is aged 100 years or more on average.
Best wineries in Rutherglen
If you're headed to Rutherglen, you cannot miss these absolute gems. Make sure you chat to the winemakers while you're there to learn more about this fascinating region. We'll tell you who to look out for below.
The Tuleries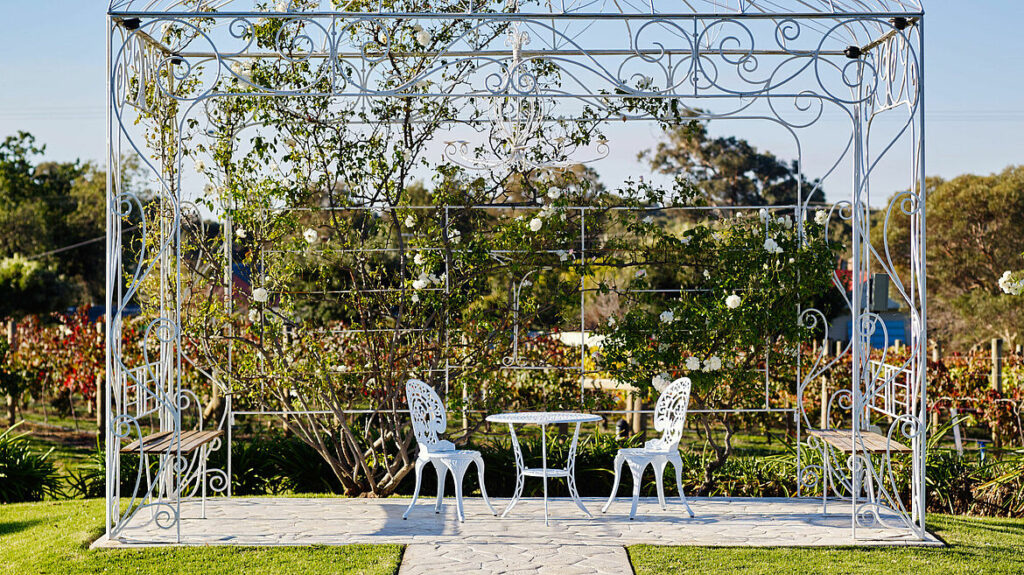 Winemaker Marc Scelzo is a big fan of off-beat wine varieties that will make you look like a WSET-holding sommelier at your next dinner party.
Think warmer climate varietals from Southern Europe, France and Spain and you're there. We're talking Grenache Blanc, Viogner Rousanne, Fiano, and Mourvedre.
Now owned by the De Bortoli family of winemakers, The Tuleries is a must-see.
You can even stay at The Tuleries with their on-site rooms.
Campbell's Wines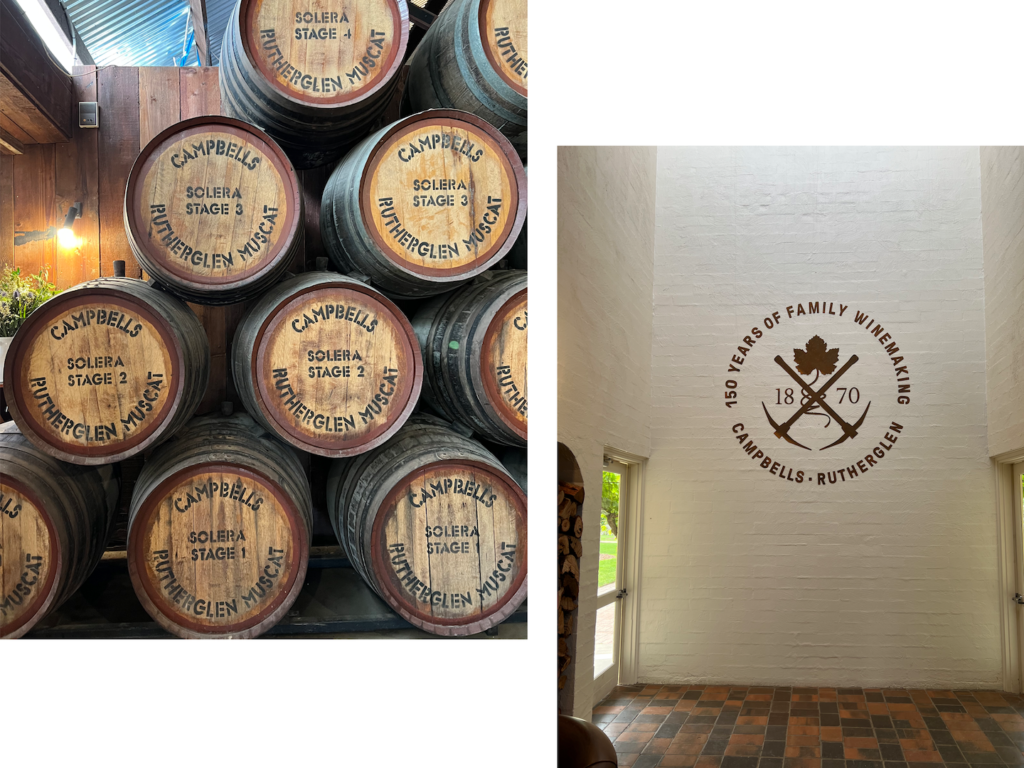 Founded in 1970 by the current Campbell family's great-great grandfather, Jane and Juliette Campbell are fifth-generation winemakers.
You can find plenty of lighter styles here, including the excellent Sixties Block red.
Make sure you ask for a glass of the GG&T before you leave. It's short for Grenache G&T, as it's a white varietal that tastes more like a gin and tonic than a wine! It's a special from the winemaker this season, and definitely worth a look.
Stanton and Killeen
If you've just left Campbell's, S&K is right across the road! Probably don't even have to unpark your car, just enjoy the scenic stroll down the way.
Owned by mother Wendy and daughter Natasha, the pair are sixth- and seventh-generation Killeen wine makers.
They have 14 grape varietals, including some incredible Portuguese grapes planted in 2015 that thrive in the warmer climate of Rutherglen.
Make sure you check out their Rose, and the 2021 Arinto.
This winery is also obsessed with sustainability. They've recently upgraded the facility to run from solar power, and they're investigating ways to make the business greener overall. Everything from bottling in lighter glass through to naturally cleaning the water used so as not to include more chemicals in the whole process.
Andersons of Rutherglen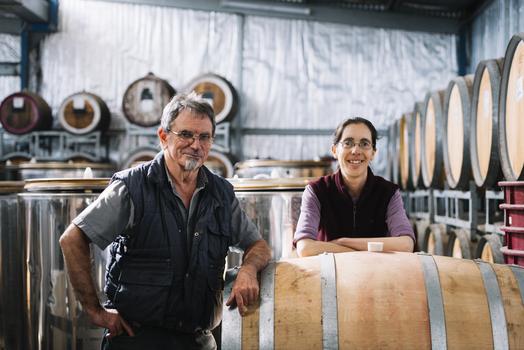 Andersons is run by the eponymous father/daughter winemaker team of Christobelle Anderson and her father. Dad founded the winery in 1993, and they've been making wine together for decades now.
They're a big proponent of sparkling wines, and the 2018 Sparkling Lizzie is definitely one to stop by for.
Scion Wines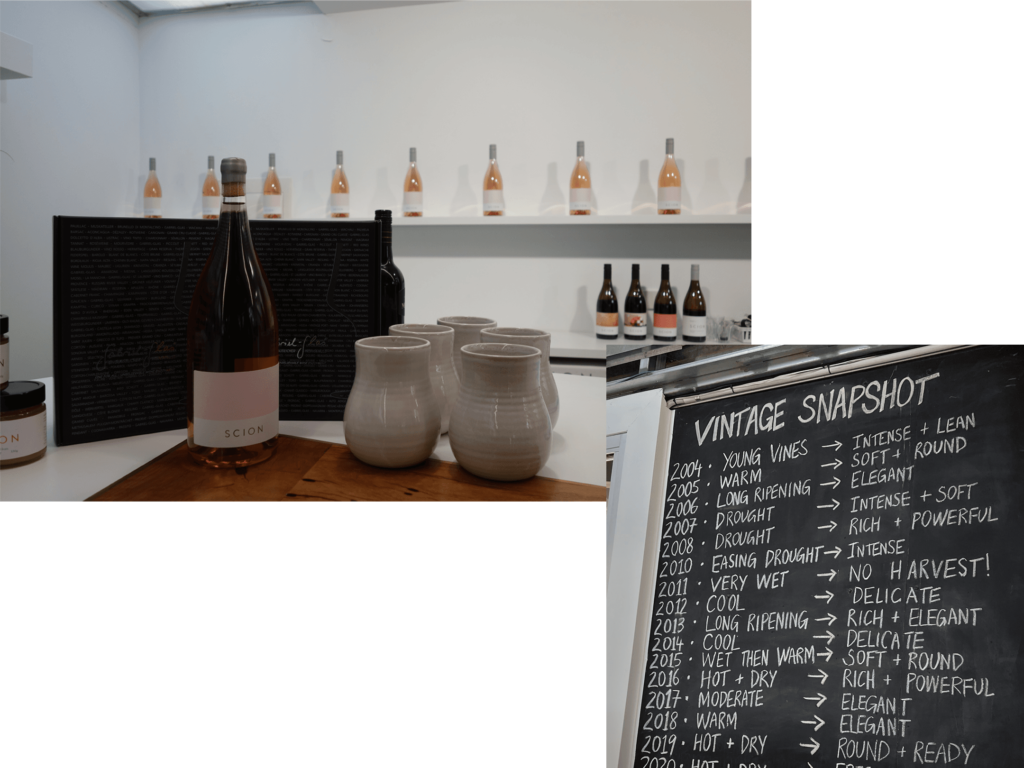 Partner-winemaker-duo, Rowly Milhinch and Sally Brown run Scion Wine to breathe new life into old winemaking traditions. The style of wine reflects the young age of the winemakers, who create drops to pair with challenging foods that are hard to match.
Scion's cellar door is a trendy and sustainable affair, complete with solar panels adjacent to the vines and a Tesla charger to boot.
Fun fact. Scion is the part of the grape vine where the old growth forks with the new. It's a metaphor for Scion working to bring a modern twist on traditional winemaking.
Make sure you say hi to the winemaker's dog when you visit.
Lake Moodemere Estate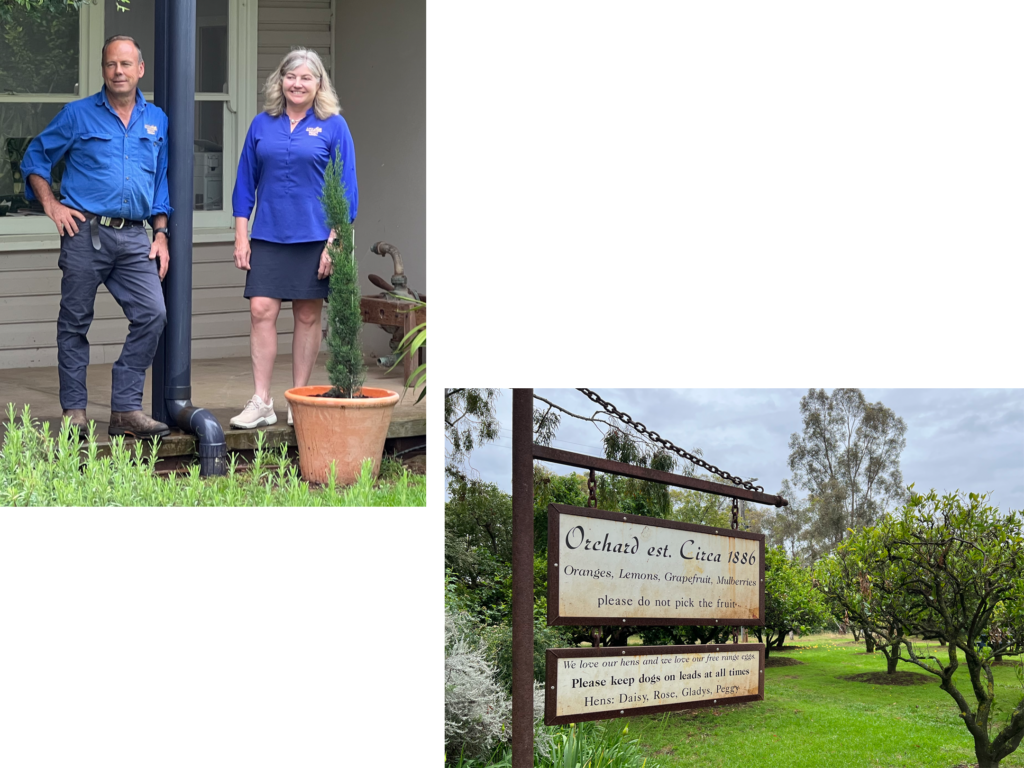 Moodemere is run by Michael Chambers and his wife. The charming cellar door is situated on the original homestead established on the property in 1886. And it's all shaded by a gorgeous Lebanese Cedar tree that was brought back by an elder Chambers when they returned from service in WWI.
It's built with sustainability in mind, with the winemakers recently certified as a sustainable vineyard. Visit in the warmer months and you'll find the vines almost buried in their own blend of hay to create a small and beneficial microclimate for the soil system. 
Visit in winter, and you'll find sheep loose in the vines to help sustainably trim back the ecosystem and fertilise the soil.
Wines here are planted in deep red lime soil on the banks of the lake, which is a tidal billabong fed by the mighty Murray River.
The reds here feature gorgeous soft tannins as a result, but we recommend the incredibly light breakfast wine called the "Tara". 
Named after the winemaker's daughter, it's a 6.5% Grenache Blanc white which goes down all too easy.
Olive Hills Estate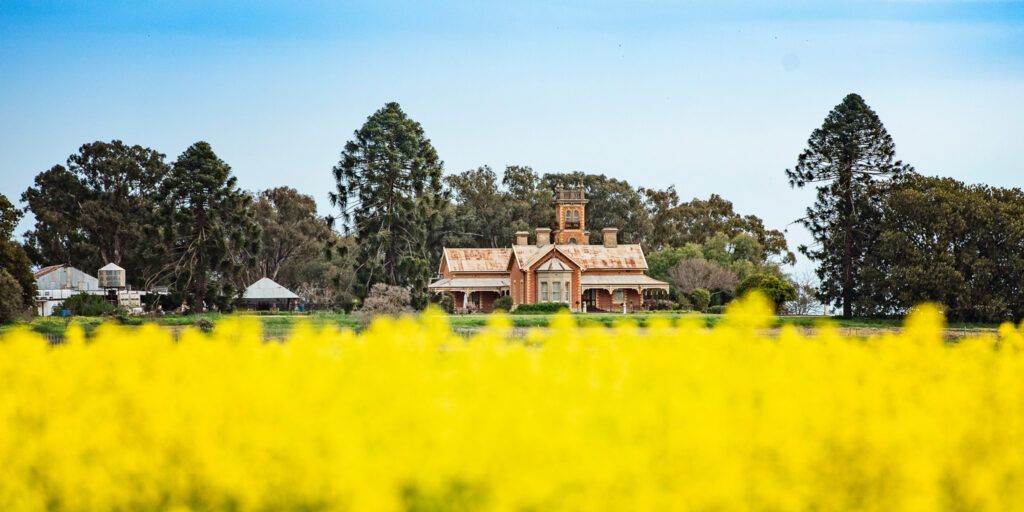 If you're looking for low-intervention wine, this is your ticket.
Low-intervention is not quite an organic wine, but it's where the grapes are grown with as few disturbances to their natural ecology as possible.
They actually use nice pests to fight bad pests at the winery, and encourage some birds to come visit to fight other nasties in the grapes.
Pfeiffer Wines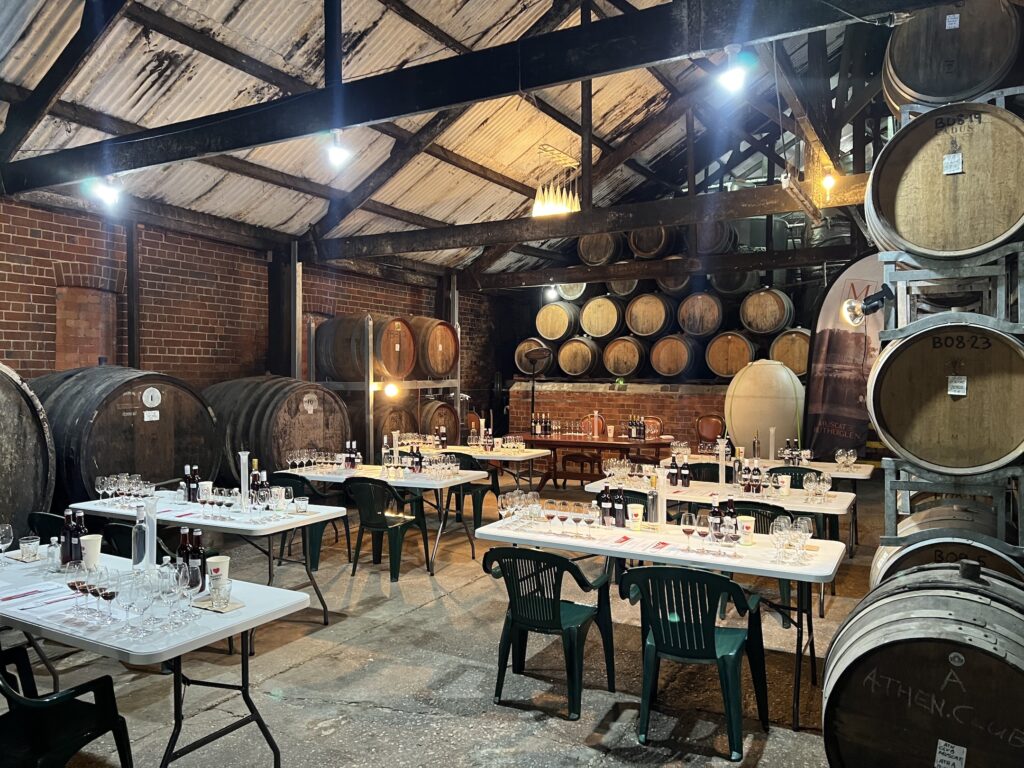 The Pfeiffer family have an incredible energy that will truly bless your day.
While there are plenty of table wines here to write home about, Pfeiffer do a Muscat Masterclass that will see you create your own blend of the legendary fortified drop.
It's $135pp for an afternoon of high-quality Muscat tasting, and a blending experience that sees you "steal" wine from the barrel to create your own Muscat blend. 
It's incredibly rewarding and a blast at the same time.
If you're here around lunchtime, try and grab a picnic on the nearby bridge that traverses an arm of the Murray. You won't regret it.
Cofield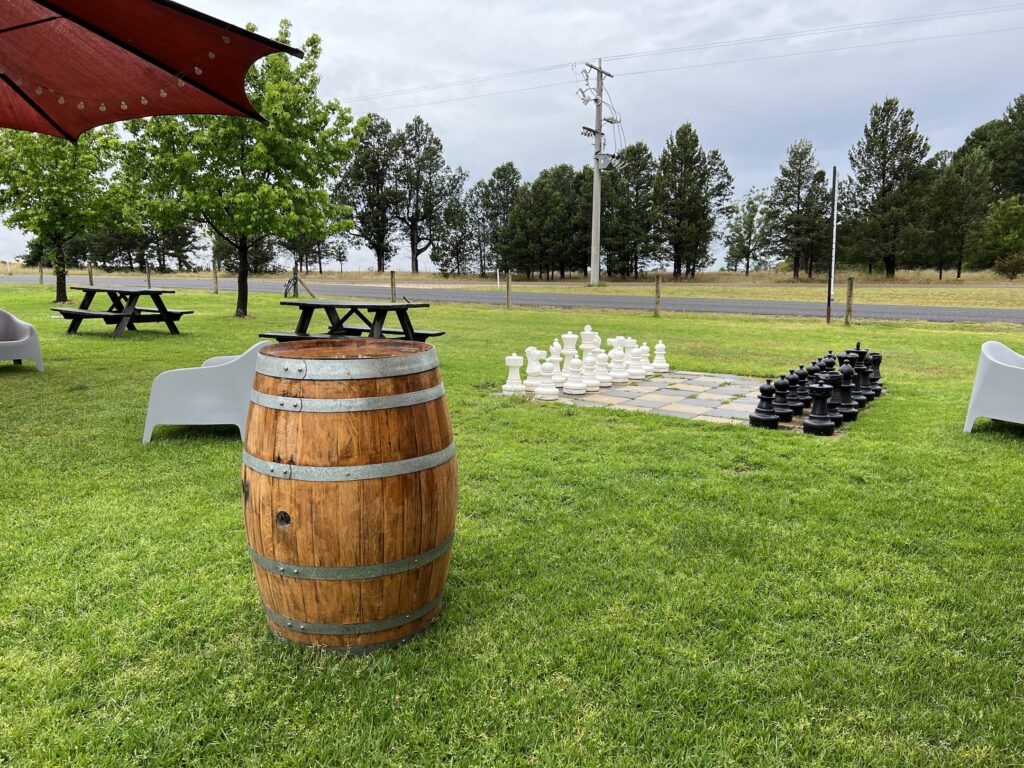 Cofield is a gorgeous winery that's fun for the whole family. Live music; giant chess sets, and bountiful picnic-able lawns surround the cellar door here.
Make sure you stop by the new cafe-restaurant and see what head chef Jordan Rosmulder has cooked up. He specialises in local produce you'd find in vineyards like rabbit and kangaroo.
We recommend grabbing a charcuterie board, a bottle of winemaker Damien Cofield's sparkling shiraz and settling down to watch a game of giant chess on the lawn.
Morris of Rutherglen
Owned by the legendary Brown family, Morris Wines contains multitudes.
A quick natter with head winemaker and loud-shirt lover, Ross, gives that away. He's full of local knowledge, and a true lover of global wine.
He in fact spent a few summers in French wine country, Beaujolais, to cut his teeth before coming home to start his own operation.
If you want to meet more of the family, head into town to try the awesome produce and coffee at Valentine's Bakehouse. 
Jones Winery
Jones specialises in warm-climate wines that can be enjoyed as an aperitif or mixed into a cocktail.
While the family of table wines is spectacular, Negroni lovers may want to take a look at the Correll Blanc for a new favourite sundowner.
If you're looking for somewhere cosy to stay the night, Mandy will happily show you to the Jones Tiny House on the property where you can sleep among the vines.
Just be careful of the bull in the paddock across the road.
Buller Wines
Buller is immense. A new facility on the property handles more Muscat grapes than every other winery in Rutherglen combined.
On top of the impressive wine selection at the cellar door, there's a small operation producing local spirits that we just adored.
Three Chain Road Gin is absolutely incredible, and if you don't believe me, you can get into a gin tasting or even a gin mixing class for the day.
The mixing experiences are $200 a head, and leave you with your own self-mixed bottle of gin. Become a master of the botanicals!
We travelled to Rutherglen as a guest of the Winemakers of Rutherglen.
Luke Hopewell
Luke Hopewell is the editor and co-founder of Redaktör. He's previously been the Editor of Gizmodo, Founding Editor of Business Insider Australia, Editorial Lead for Twitter Australia and more.