LG OLED 2022 range: which one should you buy?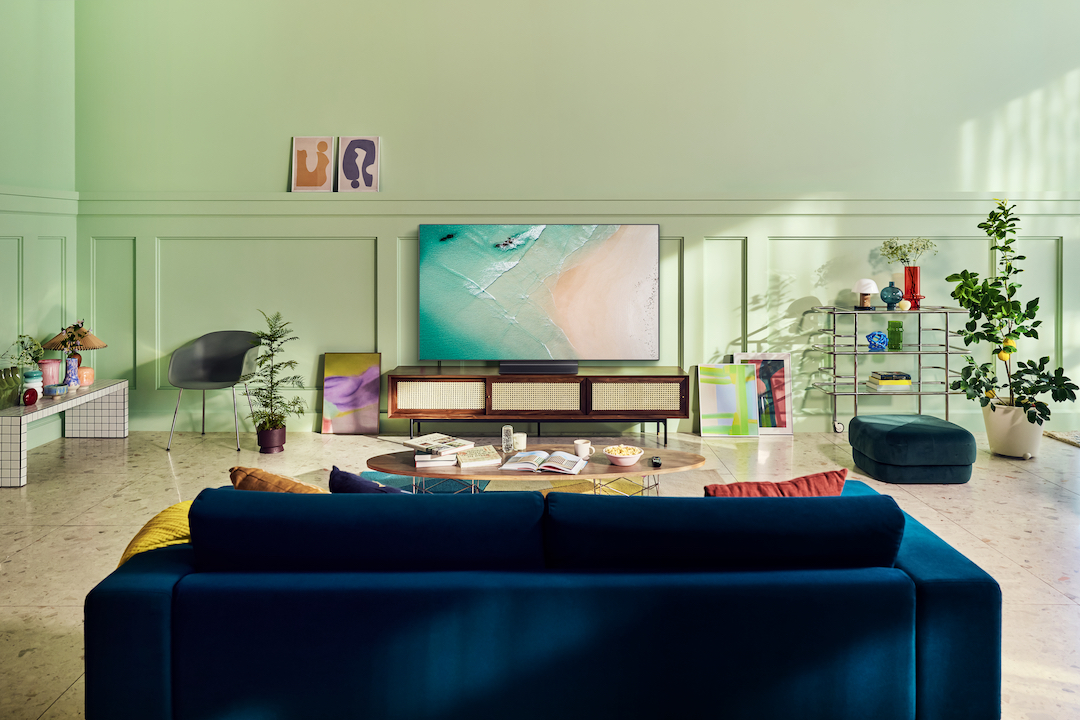 The new range of LG OLED 2022 TVs are about to hit the market. It's an alphabet soup of jargon and letters.
We break down the new A2, C2 and G2 OLED range to help you decide which one you should buy.
Before we jump in: all of this year's OLED models are 4K-only. If you want 8K panels, you're going to be looking in the MiniLED-powered QNED range.
Here's what you need to know.
LG A2: your bedroom OLED
As we mentioned last year, the LG A Series is the brand's entry-level OLED panels.
This isn't to say their image quality isn't astounding, not at all. It's just missing a few of the step-up features you might want on a full-time TV for your living room.
As with last year's OLED A1, the 2022 A2 skips gamer-centric features like HDMI 2.1 connectivity and the gear you need to stay up to date with the latest gaming tech (VRR/AMD FreeSync/NVIDIA G-Sync).
You also miss out on the latest Alpha 9 Gen 5 processor. Instead, the whole experience is powered by the less-powerful Alpha 7 Gen5 processor that can't support the sort of tech you get on the C2 OLED panels (see below for more info).
That said, you do still get Dolby Vision and Dolby Atmos for great picture and sound, and an unreal OLED panel that has to be seen to be believed. 
And to make it a little artier in your space, the LG A2 now allows you to display art and effects while the TV is off with what's called "Always Ready" standby features. Simply select the effect or artwork you want, and you'll have it displaying in your space. LG says it can display the same image on the OLED panel for 45 minutes without worrying about burn-in.
When it comes to size, you have two to choose from. There's a 55-inch and 65-inch. No 48-inch model to speak of in the A Series line-up this year. 
LG had previously introduced the A series OLED in smaller model sizes last year. This year it's instead focussing on larger screens for 2022. 
It makes it more of a second TV. A bedroom OLED, if you will. It can either sit on its own two legs (included in the box), or be wall-mounted for that flush look. The wall-mount is sold separately, however.
LG A2 price list:
Only two models in the A2 OLED range, starting from $3719 for the 55-inch model.
| | | | |
| --- | --- | --- | --- |
| Type | Model | RRP | In-store |
| OLED G2 2022 65-inch | OLED65A2PSA | $4,919 | May 2022 |
| OLED G2 2022 55-inch | OLED55A2PSA | $3,719 | May 2022 |
LG C2: the do-everything OLED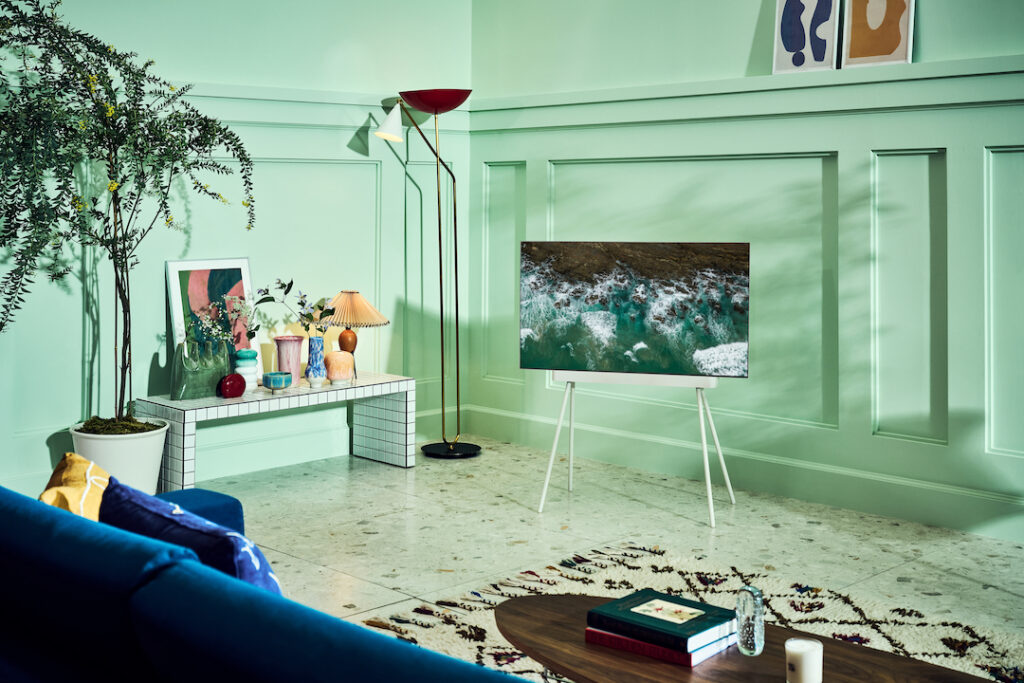 LG likes to throw just about everything it can at the C Series OLED panels. The 2022 C2 is no exception.
This year's C2 features everything you want in a TV you're going to keep for the next five to 10 years.
All of the sizes in this year's C2 range come standard as OLED evo panels. This is a technology that was reserved for only the ultra-premium Gallery Series TVs of 2021, but now comes standard on all C2 series models.
As we explained last year, OLED evo offers a brighter panel over your typical OLED models. OLED typically doesn't perform well in brightly-lit environments. That's why OLED evo partly exists. If you've got a bright living room or bedroom and want to watch OLED content, OLED evo panels is what you'd pick.
LG says that OLED evo boosts the brightness of your TV. The brand says these panels are 20 per cent brighter on a full white image compared to the average OLED panel.
And if you buy a model between the 55-inches and above, you get even more brightness with the new Brightness Booster. LG says that it ups the brightness of the panel to between 800-1000 nits (read: really, really bright), all powered by the more advanced LG a9 Gen5 processor.
Gamers are also going to be happy. The C2 now comes with 4 HDMI 2.1 ports for Variable Refresh Rate compatibility and 120fps performance from newer consoles and PCs, as well as the AMD FreeSync/NVIDIA G-Sync compatibility for PC players.
Casual gamers will also be happy with the new C2, as it also includes compatibility with NVIDIA GeForce Now cloud game streaming. It allows you to stream games from servers placed in Canberra and Perth without a console via the cloud. The TVs support Bluetooth pairing of an Xbox controller, or the USB-powered mouse and keyboard option. 
In fact, GeForce Now is supported across every TV LG is releasing in 2022 – all 42 of them.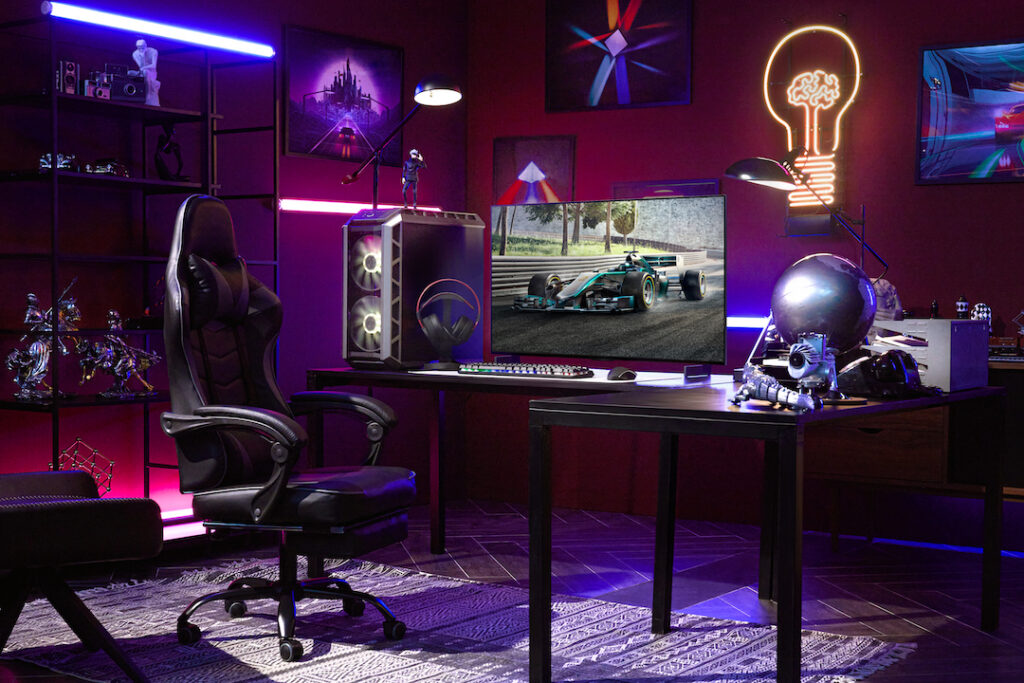 Plus, you still get the Always Ready standby art effects we mentioned on the A2 above.
In our opinion, the C2 2022 OLED is just about the best bang-for-buck when it comes to specs and price. 
You can nab yourself an unreal model for a little over $4000 RRP. And given that retailers are always looking to make a deal, you'll never pay that much even on launch day.  It's the TV I'd buy if it were my money.
LG C2 price list:
Here's what this year's best OLED is going to cost you, starting from $3239 for the 42-inch model.
| | | | |
| --- | --- | --- | --- |
| Type | Model | RRP | In-store |
| OLED C2 2022 83-inch | OLED83C2PSA | $13,199 | May 2022 |
| OLED C2 2022 77-inch | OLED77C2PSC | $9,599 | May 2022 |
| OLED C2 2022 65-inch | OLED65C2PSC | $5,399 | May 2022 |
| OLED C2 2022 55-inch | OLED55C2PSC | $4,079 | May 2022 |
| OLED C2 2022 48-inch | OLED48C2PSA | $3,599 | May 2022 |
| OLED C2 2022 42-inch | OLED42C2PSA | $3,239 | May 2022 |
LG G2 Gallery Series: the new hotness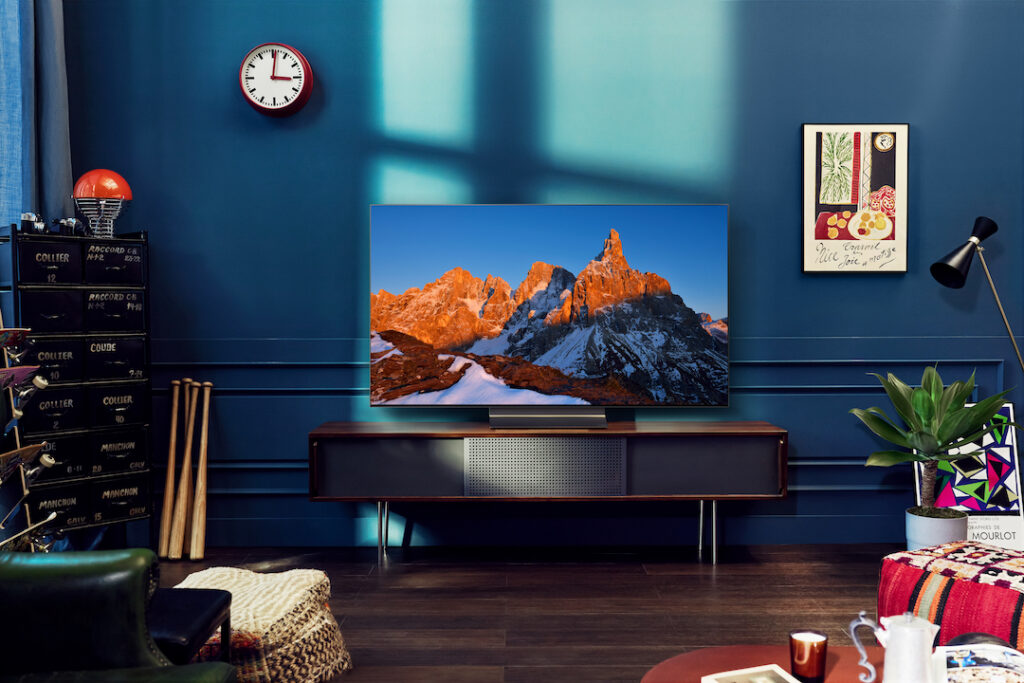 The G2 is the show-off model. The one with all the bells and whistles.
It features a different, more sleek design to the C2 and comes in a bigger size.
In terms of tech, the only real step-up you get from the C2 with the G2 is an enhancement to the Brightness Booster. Called Brightness Booster Max, it's designed to push the maximum brightness of 1000nits like the C2, but do so for longer.
It does this by introducing a special heat-dissipation layer on the panel that allows it to stay cooler for longer. This allows for a longer use-time of maximum brightness.
Oh, and you also get Wi-Fi 6 compatibility on the G2 OLED – the only model in the OLED range this year to feature the technology.
If you're buying the G2 Gallery Series for anything, it's the design. 
As we've mentioned in our previous reviews, the Gallery Series OLEDs from LG have a very specific look. They're designed to hang in your living room like art instead of just another TV.
So much so, that LG doesn't include a stand in the box as with other models. The G2 2022 OLED only comes with a wall-mount in the box. The stand is a tripod Gallery Stand and needs to be purchased separately for around $800.
As we found in our video review last year, the Gallery Stand can be a little annoying. But each to their own. Just make sure your living room is large enough before purchasing.
Speaking of size, if you're after a monster TV, this is the one you buy. The G2 goes all the way up to 97-inches, whereas the C2 tops out at 83-inches.
LG G2 price list
Prices start at $4799 for the G2 55-inch model this year, and go all the way up to a handsome $47,999 for the 97-inch model.
| | | | |
| --- | --- | --- | --- |
| Type | Model | RRP | In-store |
| OLED G2 2022 97-inch | OLED97G2PSA | $47,999 | Oct 2022 |
| OLED G2 2022 83-inch | OLED83G2PSA | $15,599 | May 2022 |
| OLED G2 2022 77-inch | OLED77G2PSA | $11,399 | May 2022 |
| OLED G2 2022 65-inch | OLED65G2PSA | $6,359 | May 2022 |
| OLED G2 2022 55-inch | OLED55G2PSA | $4,799 | May 2022 |
We'll have our full review of both the A2 and C2 shortly.
Luke Hopewell
Luke Hopewell is the editor and co-founder of Redaktör. He's previously been the Editor of Gizmodo, Founding Editor of Business Insider Australia, Editorial Lead for Twitter Australia and more.