Let's face it, OLED TVs are expensive. They're worth it for true home cinephiles, but can you sneak by with a bargain OLED like the LG A1 and still get the same experience?
LG has the new A1 and C1 OLEDs out, with the former a little cheaper. But should you buy it?
Luke Hopewell is a gadget veteran of over 10 years. He's reviewed over 100 TVs in his time, and been to the magic factory where they're all made. He's lost more remotes than he's found, and if you ask him nicely, he'll tell you how tech companies get tech writers to review TVs…
What is the LG A1 OLED?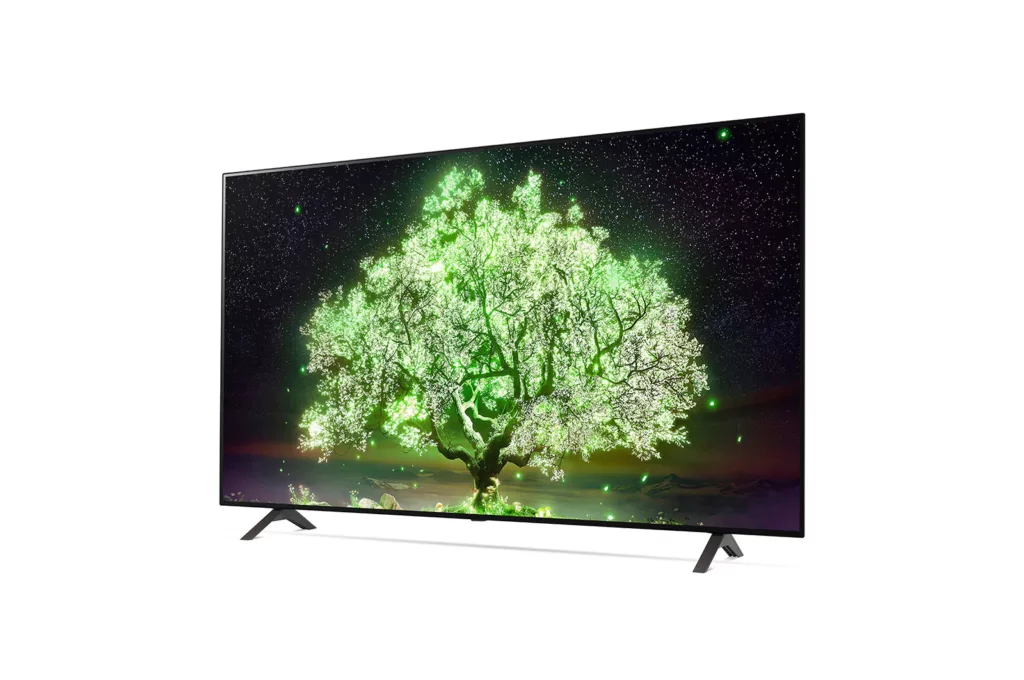 The LG A1 is a new 4K OLED model LG has introduced for 2021.
It has a new design, with a slimline panel and a footed stand that allows you to see through the bottom of the panel, for a cleaner design.
It comes in three sizes, ranging from 48-inches, through to 55- and 65-inches at its largest spec.
It's an LG OLED, so the picture is gorgeous. It supports Dolby Vision iQ and Dolby Atmos for incredible picture and sound, and comes with a 20W sound system built in.
What is the LG C1 OLED?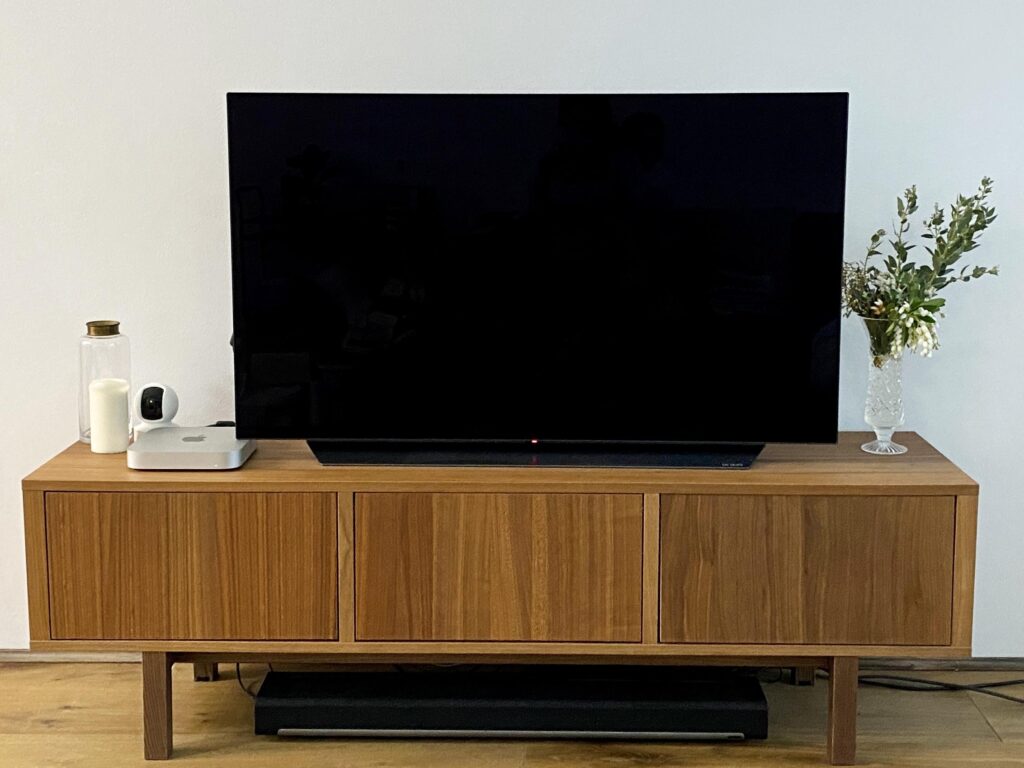 The C1 is the latest 4K OLED flagship from LG. And more or less, it does it all.
It comes in sizes starting at 48-inches, going up through to 55-; 65-; 77-, and a whopping 83-inches.
It looks a little dated compared to the LG A1. The C1 harkens back to the designs of C-models gone by. With a neat little wave-stand as opposed to a footed stand and a little 1cm bezel, it's a throwback.
It can, however, still be wall-mounted like the A1. Provided, of course, you have something you can do about the cable mess you're likely to get running down your wall.
My advice there is to either drill through your wall to create a hidden channel, or screen it off with some cable cover from the hardware store.
LG C1 vs LG A1 OLED: what's the difference?
The list of things the C1 has over the A1 isn't short, however.
Processor
First things first: it has a newer processor.
Whereas the A1 packs the Alpha 7 processor, the C1 features the newer and smarter Alpha 9. You won't notice the difference unless the two panels are side-by-side, but the Alpha 9 features a slightly smoother picture overall.
The Alpha 9 also gives you better gradation: the smoothness in an image's transition between colours on the screen. You also get slightly better depth thanks to an image enhancer that recognises objects in the foreground and background of a shot.
Then there's how the two TVs receive their content from your external devices. 
Ports and Display
In terms of HDMI ports, you get four of them compared to the A1's three. But, the ports on the C1 are HDMI 2.1 compatible.
This is important, because HDMI 2.1 as a standard does way more than simple HDMI 2.0.
HDMI 2.1 can support newer devices that require the panel to do different things, including stepping up the frame rate to produce a better image during action scenes, etc.
If you're a gamer, this of particular importance. HDMI 2.1 is what you need to get the most out of consoles like the PlayStation 5; the Xbox One series and some newer graphics cards.
Without HDMI 2.1, you won't get the 120 frames per second you paid for when you bought your new console, also known as a Variable Refresh Rate (or VRR).
Similarly, the C1 can support a Game Optimiser mode that activates AMD FreeSync and NVIDIA G-Sync on compatible graphics cards. It's designed for a smoother image and less "tearing" while you play faster scenes.
Magic Remote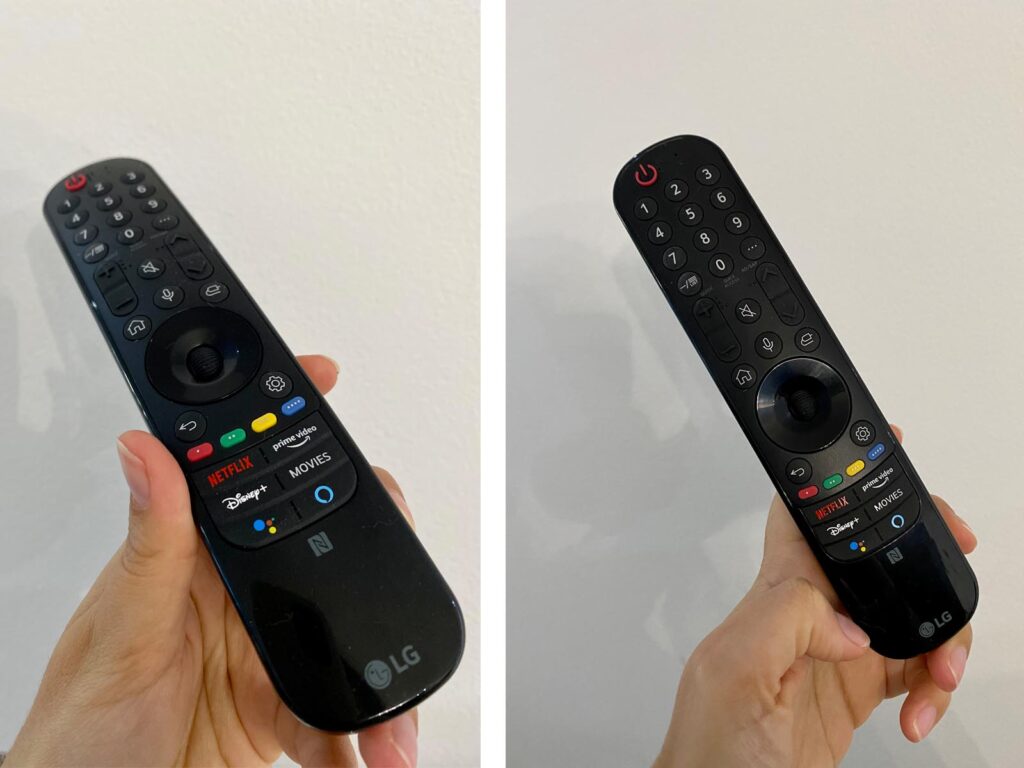 Finally, you get the new Magic Remote. This might not seem like much, but it has a nifty feature if you're someone who likes to share content to a TV, or use your own pair of headphones.
The improved Magic Remote has an NFC tag built-in. How useful it is depends on which phone you have.
Android users get the most benefit. With your Android phone, you can simply tap the remote and automatically start sharing content from the device onto the TV.
Both iOS and Android users meanwhile can use the LG ThinQ app to share the TVs audio to your smartphone. From there, you can use the existing headphones, AirPods or plug-ins you already have paired to listen to the sound.
Which should you buy?
My basic rule of thumb is simple. Buy the most expensive TV you can afford in a bid to future-proof yourself for years to come.
If it means spending an extra few hundred dollars, it's probably worth it! Especially compared to the expense of buying a new TV when yours eventually doesn't do what you want it to.
Nothing lasts forever these days, but a TV should last you five years without you looking at what has come onto the market with regret.
TV buyers two years ago, for example, are probably an annoyed bunch. Many of them bought a cheap OLED, QLED or other LED set without support for things like variable refresh rate, HDMI2.1 or even Dolby Atmos or Dolby Vision.
These days, apps like Netflix and Disney Plus support these technologies natively. And with the advent of a new console generation in the PS5 and Xbox One range, buyers who didn't do their homework are left out in the cold.
This is what's so important about the LG A1 and the LG C1: the C1 is far more future-proof than its A1 sibling.
As mentioned above, the A1 is without HDMI 2.1 and its associated picture benefits, and packs a much lower wattage in the speakers. It's a pretty panel for sport and movies, and that's about it.
That might be great for a lot of people, especially considering it comes in a 48-inch model making it perfect for the bedroom. But to my earlier advice: buy the TV that does the most stuff when you're in the store.
That way, you won't feel left out in a few years when new gear comes along you can't use.
At the time of publication, the 55-inch C1 is around $500 more expensive than the equivalent-sized A1. If you can stretch that far, you'll be catered for better in future.
Read more
If you're interested, check out our LG C1 OLED review for more details.