LG C1 vs C2 OLED (2022): what's different?

LG is back with another great C Series OLED: the 2022 LG C2. Here's what you get with the LG C1 vs C2.
Here's what's different between the 2021 C1 and 2022 C2 OLED.
Design: slimmer bezels, new shoes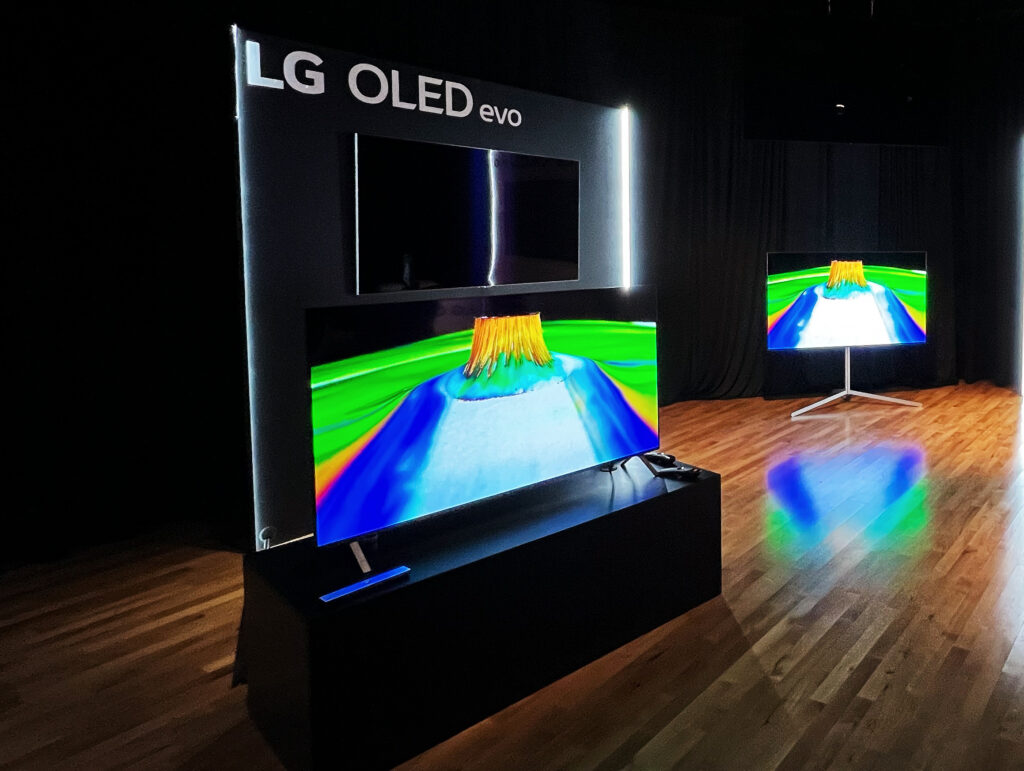 First things first: the new C2 OLED TVs are almost identical to last year's in terms of how they look. It's a black rectangle with silver accents. If you've seen one, you've seen 'em all.
The main differences that set the 2021 C1 and 2022 C2 apart is the stand. 
Previous C Series OLEDs have seen the panel sit on a stand that integrates into the unit, sitting it flush on a surface. Last year's model was called the "wave stand", and it goes back years. 
LG has waved goodbye to the wave stand, and instead fitted the 2022 C2 OLED with two metal legs. We can only hope they clip in as easily as the legs on the 2021 Samsung Frame TV we reviewed last year.
Smaller screen sizes available
Last year saw LG introduce a new 48-inch OLED. In 2022, it's going even smaller.
Driven by a market that want a pixel-perfect second TV for the bedroom or home office, LG is now introducing a 42-inch C2 OLED.
The lower specced A1 OLED used to grace these sizes in 2021, but this year it has been flipped. The sequel A2 series now starts at 55-inches instead of the 48-inches from last year.
That's great news for gamers especially: it's a 42-inch C2 OLED with all the specs of an OLED gaming monitor like VRR, NVIDIA G-Sync and GeForce support. 
For those looking to bring entertainment to the bedroom, there's also a 48-inch screen size which is ideal for bedtime viewing or wall-mounted home office use.
Then you've got the standard 55-inch to 77-inch lineup, topping out at the 83-inch C2 for just north of $13,000.
More performance with OLED evo panels
We've gone into the OLED evo panel in detail before. 
It's brighter than typical OLED panels from LG by around 20%. It's specifically designed for dark rooms, and it had been reserved for the Gallery Series TVs from 2021.
Now, the C2 is getting OLED evo in certain sizes. In 2022, the 55-inch models and up will have OLED evo panels for better brightness and performance. The Gallery Series for 2022 still gets OLED evo, but it's still a step up in that it can push a brighter image for longer thanks to a new heat dissipation layer. Less heat equals better performance after all.
The smaller 42-inch and 48-inch C2 OLEDs miss out on OLED evo, so if you're looking at a smaller model, temper your expectations.
More ports for gamers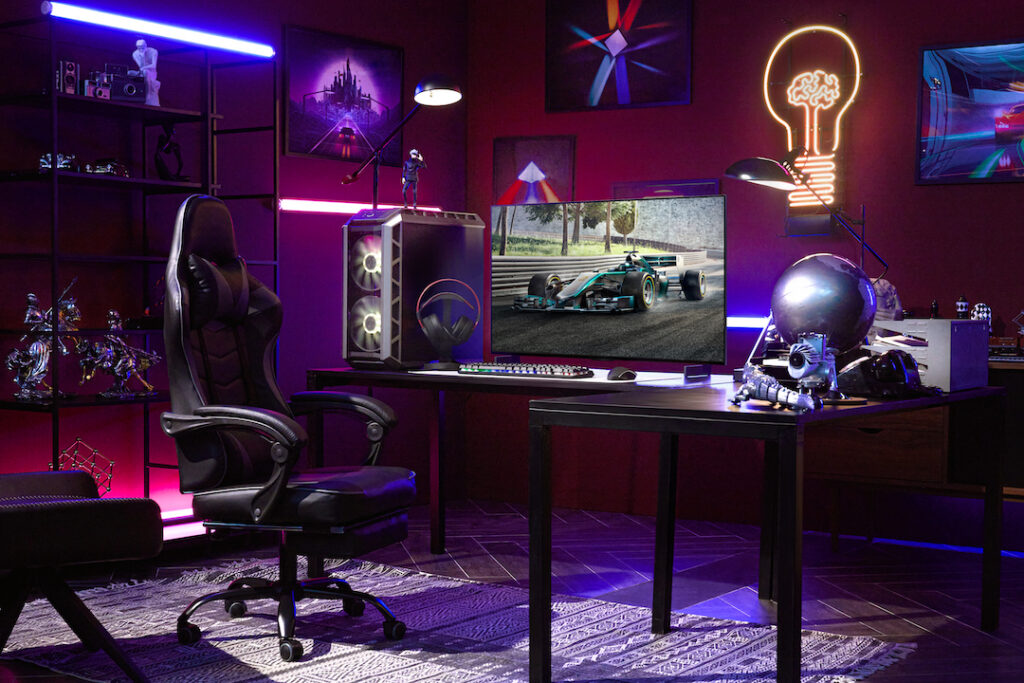 For years, the best OLEDs for gaming have come from LG. Since the introduction of new consoles, LG has been there with all the features you need to get the most out of next-gen.
That's even more true this year, with more HDMI 2.1 ports than you can poke a stick at. Every panel comes with the dedicated Game Mode to make sure every genre of game is pixel-perfect. And you still get Variable Refresh Rate up to 120fps on every model, as well as NVIDIA G-Sync and GeForce support.
Plus, the smaller size makes for a hell of a gaming monitor, as seen above.
LG C1 2021 vs LG C2 2022: which should you buy?
LG's new models have a lot going for them. They're some of the best TVs we've seen in a long time, but that's not to say you won't still get great performance out of the C1 OLEDs from last year. If you can still find one, you're bound to get an unreal deal on a great TV.
If you want absolute peak performance for your dollar, however, you will get more out of a C2. Especially in the 55-inch and 65-inch models, complete with OLED evo and a pocket-friendly price for a fancy OLED.
LG C2 price list:
Here's what this year's best OLED is going to cost you, starting from $3239 for the 42-inch model.
| | | | |
| --- | --- | --- | --- |
| Type | Model | RRP | In-store |
| OLED C2 2022 83-inch | OLED83C2PSA.AAU | $13,199 | May 2022 |
| OLED C2 2022 77-inch | OLED77C2PSC.AAU | $9,599 | May 2022 |
| OLED C2 2022 65-inch | OLED65C2PSC.AAU | $5,399 | May 2022 |
| OLED C2 2022 55-inch | OLED55C2PSC.AAU | $4,079 | May 2022 |
| OLED C2 2022 48-inch | OLED48C2PSA.AAU | $3,599 | May 2022 |
| OLED C2 2022 42-inch | OLED42C2PSA.AAU | $3,239 | May 2022 |
Luke Hopewell
Luke Hopewell is the editor and co-founder of Redaktör. He's previously been the Editor of Gizmodo, Founding Editor of Business Insider Australia, Editorial Lead for Twitter Australia and more.