LG ART90 OLED TV: Everything you need to know

Need a quirky TV to fit in with your quirky home? LG has exactly the model for you. It's a lifestyle TV called the ART90 OLED, and it's as unique as you are.
What is it?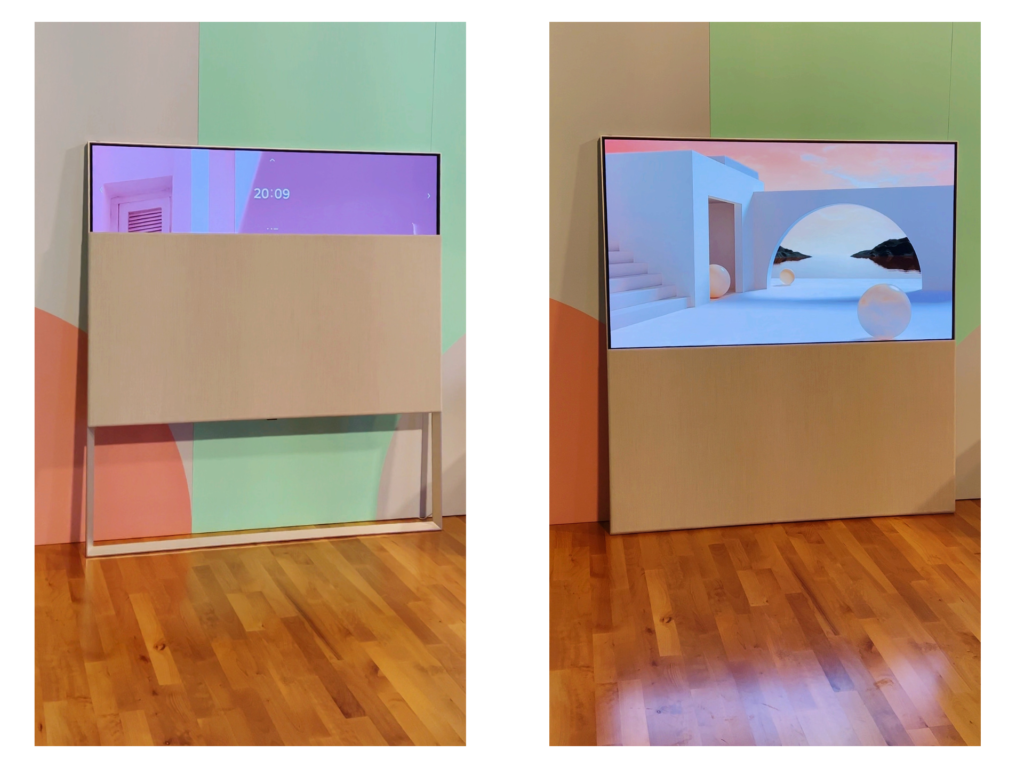 The LG ART90 OLED TV is a new model for 2022, and it's designed to fit an eclectic household.
It takes parts of the best LG OLED TVs to create something really unique.
The wall-mounted TV features an automatic sliding curtain that moves up and down when the TV is on and off.
When you aren't using the TV, the curtain covers two-thirds of the screen. It then goes into a lower-power mode, displaying important info like the time or weather on your smaller display. Like a big status screen for the house.
LG calls it "split-view", which it takes from the incredibly expensive LG Signature R OLED – also known as the rollable OLED TV.
When the TV is turned on, it sings a little song and lowers the curtain, showing the full OLED panel. 
The curtain itself comes in two colours: both pastels. You can pick from either green or pink. 
It's a woven fabric material that not only hides the panel when it's off, but also the 80-watt integrated soundbar when it's in either position. That soundbar is no slouch, either, producing booming volumes from behind the woven curtain.
Underneath all the bells and whistles, the ART90 is just a very fancy 65-inch C2 OLED panel. That means you get OLED evo performance, and all the stuff we loved when we checked out the C2 at this year's launch.
See Also

Because it's basically an easel, it either mounts flush to the wall or leans back against it, like a piece of art.
LG ART90 OLED: price and release date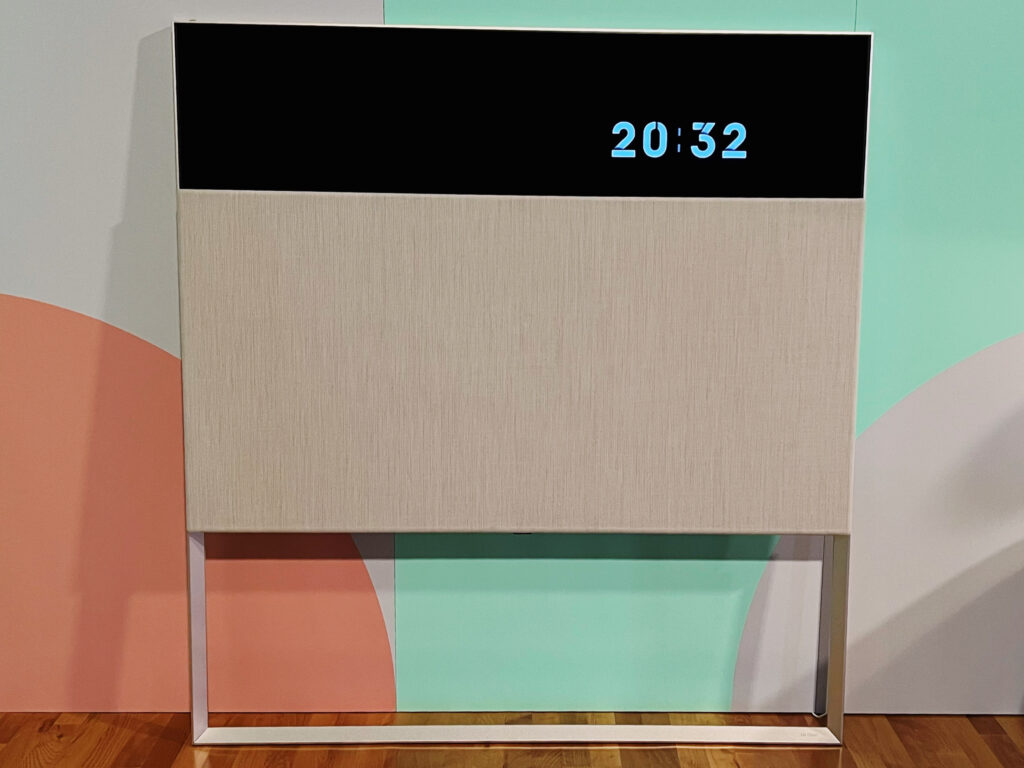 LG calls this a "lifestyle TV". It's designed to fit into luxury homes and compliment a specific design aesthetic.
As a result, it's a cool $18,000. As usual, that's the RRP, and you won't ever have to pay quite that much. Retailers will probably let you walk away with this one for $15,000 if you say the right things.
We can expect to see this one hit showroom floors in May 2022.
Luke Hopewell
Luke Hopewell is the editor and co-founder of Redaktör. He's previously been the Editor of Gizmodo, Founding Editor of Business Insider Australia, Editorial Lead for Twitter Australia and more.