Truly the best feature of the new iPhone 11 Pro is one we've been screaming for, and now that it's here, almost nobody is talking about it.
iPhone 11 Pro Review: Our take
The new iPhone 11 Pro really is the best iPhone ever.
There's some debate that the 11 Pro is equalled only by the previous generation's iPhone XS in terms of raw power. That argument will continue academically in the comments until there's a new iPhone to squabble over, but what's great about the new 11 Pro is how you can truly see its power come alive as you use it unlike never before.
The headline features of the iPhone 11 Pro all stack up to make it a champ. The addition of an ultra-wide camera is truly welcome, and it truly comes in handy, especially as you travel. I love snapping landscapes, and being able to capture more in a pic is a little bit special.
The Pro also packs a third camera for your buck in the form of a 2x telephoto. It's a nifty little addition also and snaps such sharp shots at zoom it's almost crazy. It's no Huawei P30 Pro, but what else is, y'know?
The upgrades made to iOS 13's camera app also defy expectations, allowing for greater customisation of your shot before capture than ever before. I'll still have apps like Halide installed for when I want to get more technical, but the native app improvements are impressive.
The marriage of software and hardware comes to life when you use the new Night Mode functionality. I got out of the city, away from the light pollution to test the camera, and you can truly use it to capture the stars — even at sunset when they're barely out. To do that on an iPhone you can stuff back in your pocket (rather than use a bespoke astrophotography rig) is amazing. 60 frames-per-second 4K video capture is also out of this world if you're into making travel films or shooting content for a larger screen.
The power from the new A13 Bionic is light-years ahead, and the way it displays content on the new Pro Retina XDR display is eye-popping. The iPhone XR suffered from a lower resolution panel, so upgrading from that to the 11 Pro is like learning to see again.
Then there are the footnote upgrades: FaceID really is faster; the water resistance is better than ever at 4 metres for up to 30 minutes (the deepest any phone on the market can go at the time of publication) ; there's a fast charger in the box; the speakers are wild and the smaller sized Pro 11 is perfect for everyone (small phones rule!). It's a truly powerful tool that just makes life easier.
Speaking of power, it's time to unveil the feature truly worth upgrading from any device for: it's the battery. The legendary, long-lasting, truly all-day battery. I don't care if you bought an iPhone XS one month ago. Sell it and get the 11 Pro. More on that later.
iPhone 11 Pro Review: Design
If you've seen the iPhone XS, you won't be shocked by the design of the iPhone 11 Pro.
An aluminium-banded beauty with soft curves and even cleaner lines than ever, the 11 Pro takes the best parts of the XS and builds on it.
Where there were two cameras, there are now three, separated into a neat little triangle at the top-left of the device. Where the iPhone XS had a single camera bump packing a dual lens, the 11 Pro surprisingly reduces the size of said bump. That means the phone now sits mostly flat, and thankfully doesn't leave it awkwardly unbalanced when placed on a surface.
Rather than simply replicating the glass back of the XS for the Pro, Apple has upped its game by refining the material to give it a gentle matte finish. Not only does it feel better to the touch than a smooth glass back, it adds an impressive level of scratch resistance.
If you're like me, you toss your phone in your pocket or the trinket console of your car, along with your keys and other scratchy odds and ends. The "etched" surface of the new rear glass ups the hardness rating significantly, meaning the phone is more likely to scratch your keys than the other way around, leaving a soft residue you can wipe off post-contact, rather than a deep and unwanted groove. It's incredible stuff.
JerryRigEverything on YouTube gave a great illustration of this, demonstrating the scratch resistance by putting it up against a razor that rates 5.5 on the hardness scale. It's easily dealt with by the 11 Pro, with the etched glass rating a 6 on the same scale. It's a tough customer, it's still subject to the forces of gravity, so getting a case to protect your thousand-dollar investment. Apple's Pink Sand Silicon Case has already saved my screen once after it took a tumble down the stairs of a bus in motion.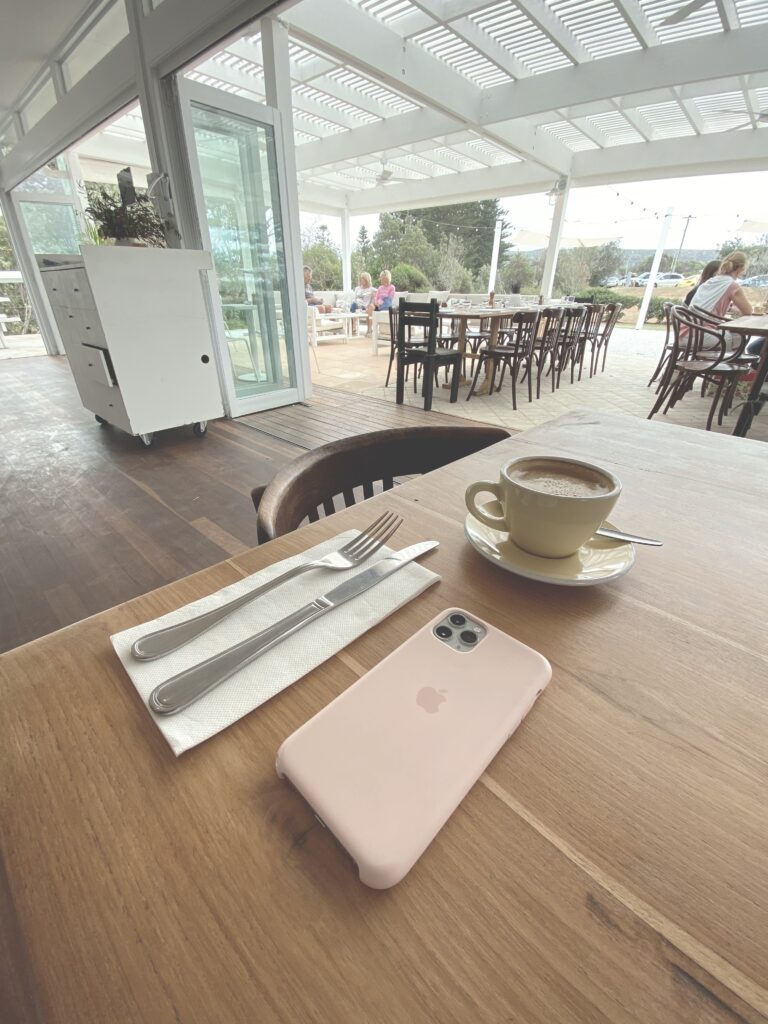 Elsewhere, Apple has subtly switched up the colours for this year's iPhone. Where last year's XS colours were a pick between glossy black, white and gold, this year's model is a mattified finish. The gold is more subtle than ever, as is the black, and the white comes off more as a silver than ever before. There's also a midnight green for if you're feeling adventurous, but sadly rose gold is a thing of the past. Whatever you choose, it's worth noting that these colours also change subtly in the sun thanks to the way the etched glass plays with the light.
Up front, the iPhone 11 Pro still packs a "notch" (honestly, who cares) thanks to the FaceID gear (which is now faster than ever), and a wide-angle selfie camera. The screen is an OLED panel, packing Apple's new Super Retina XDR tech that makes colours look more vibrant and blacks look deeper and darker than ever. It runs edge-to-edge and a bunch of brands like Belkin are making screen protectors that run all the way to the corners so as not to limit your experience.
Seemingly the only thing the iPhone 11 Pro doesn't have is the same charger as its iPad Pro counterpart, sticking with the Lightning connector over USB-C. Given that the iPad made the leap to USB-C when it was dubbed Pro, the iPhone not doing the same just feels slightly fragmented. I used to be a big Lightning cable holdout, but now that I have a laptop, a tablet, a camera and headphones that all work on USB-C, it'd be nice to only have to carry a single charger.
iPhone 11 Pro Review: All of the cameras
Let's face it, this new model is all about the cameras. It's the ultimate shooter, replacing a bag full of lenses with a pocketful of phone.
The iPhone 11 Pro packs in three cameras for all your shooting needs. It's got the standard "wide" camera with a 26mm focal length; a telephoto with a 52mm focal length (and 2x optical zoom) that produces sharp, crisp shots at zoom, and for the first time, a 13mm Ultrawide lens with 120-degree field-of-view for capturing more than ever in a scene.
Scroll through our photos from the 1x Wide camera below:
On top of that, Apple also shoots buttery smooth 4K video at 60 frames per second complete with HDR for amazing contrast.
And underneath it all is the A13 Bionic processor at the heart of the device that uses its neural smarts to make every photo and video look its absolute best.
These days, it's less about the quality of the camera, and more about how the boffins can team hardware with software to create something really special in post-processing thanks to neural learning. Apple calls it Deep Fusion in the 11 Pro.
Deep Fusion is a bit of a black box, given that it's not a feature you can turn on or off. It's just something that…happens. For example, you can be taking a photo you think looks great, only to view it in your camera roll and realise it looks truly special thanks to Deep Fusion.
It only works in certain conditions, but when it works, it enhances the textures, improves the detail and reduces noise in low light. Or so says Apple.
For now, you can check the EXIF data of your photo to see what has been "Deeply Fused" but that won't stick around forever. What you can tell, however, is how many images the A13 Bionic processor has fused together (in Night Mode, for example) to create a near perfect image. You see, the 11 Pro doesn't just snap one photo whenever you press the shutter button.
From the second you open the app, the camera's buffer is filling up with a number of pre-shot frames in split-second intervals, just waiting for you to click the shutter. Once you do, it captures the main image. It snaps nine images in total.
The A13 Bionic processor then analyses those images, and knowing what makes a good photo with neural learning capabilities, it selects the best parts of multiple images before fusing them together to create the perfect franken-image. It's aliiiive!
Deep Fusion is a hell of a party trick, even if you can't see it in action. Apple's vision has always been to do its magic in the background to create an incredible trick rather than having you learn how to do the magic yourself with manual controls, toggles and settings. It's what sets the iPhone cameras apart from the Samsungs and LGs of the world: more manual control doesn't always mean a better image for the person who just wants to open their camera app and snap a great pic.
That being said, Apple has added a few more settings into the Camera app with the 11 Pro, including the ability to dynamically change the frame from a 4:3 to a 16:9, and the ability to toggle Night Mode on or off. We'll get to that shortly.
Other software tricks include allowing you to "capture outside of the frame". This is where the 1x wide camera captures an image, while in the background, the 0.5x ultra-wide camera snaps one simultaneously. That larger photo is kept filed away for you to go and edit later, just in case you need it. When you go to edit the image If you don't edit it and use the larger file, your iPhone will only keep said larger image on file for 30 days before deleting it, leaving you with your original.
iPhone 11 Pro Review: Night Mode tested
For me, the real headline on the 11 Pro is Night Mode. Apple is going head-to-head with the might of Google's Pixel when it comes to astrophotography. Mountain View even has an astrophotography mode on this year's Pixel 4 that builds on its impressive Night Mode from last year.
Scroll through our Night Mode test photos:
Cupertino has joined the fight for the night with the 11 Pro, packing a Night Mode toggle that can "hold the shutter open" for up to six seconds when snapping an image. Optical Image Stabilisation compensates for your shaky hands and Deep Fusion combines a series of images together to reduce noise captured from trying to expose a sky that's almost completely black.
Over New Year's I was lucky enough to be in the middle of nowhere with a friend who had a brand new Pixel 4, so we were able to side-by-side the two to determine which could expose the night sky better.
Given that I dropped my own coin on the 11 Pro this year, I was thrilled to see that the results from Apple's software processing outstripped what Google had to offer with its Pixel 4. That's not to say the Pixel 4 isn't impressive: it's downright gobsmacking how well both devices. I'm mostly just surprised that on its first outing into the night sky that Apple can hold its own next to the incredible Pixel 4 which has had a lot longer on the market to get it perfect.
The iPhone 11 Pro produced an image with less noise, and with colours that matched the scene. The Pixel produced a deal more noise and a strange purple hue where the sky should have been. We ran about 10 different tests and the 11 Pro either equalled or beat the Pixel 4 each time. Seriously impressive stuff.
It's not perfect though. If you look at the below photo, you'll notice the motion blur where the wind moved the trees in the three seconds the shutter was open.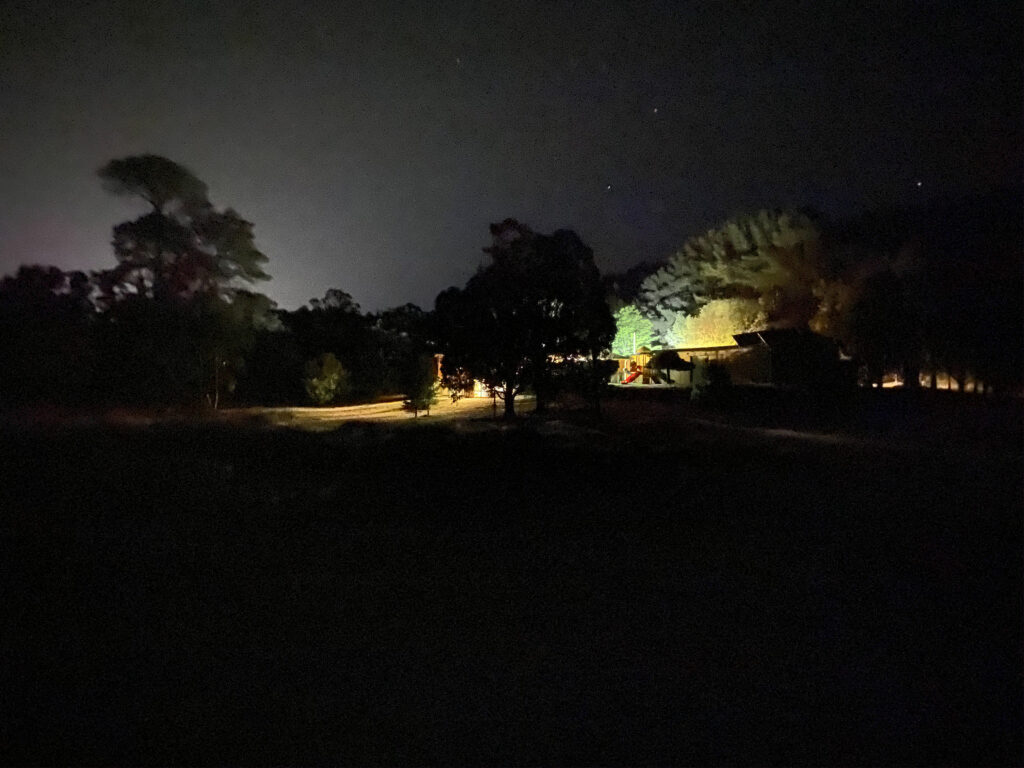 It's better suited then to taking static shots of the sky where nothing is moving in your frame, or by reducing the amount of time the shutter is opening and trying to get a better exposure through post-processing.
The 11 Pro isn't here to replace proper astrophotography DSLRs from Canon or Nikon. No way. But the iPhone 11 Pro packs camera creds that are good enough for the layman in a profile that fits stylishly in your jeans' pocket. That's real power.
iPhone 11 Pro Review: what's missing?
The new cameras are great, but it's a real disappointment that the new Ultrawide camera misses out on Night Mode and Optical Image Stabilisation.
It's scary how good Night Mode is on the new iPhone 11 Pro and it's a really glaring omission from the Ultrawide format. One that seems more like it's been held over as a marketing ploy for a future iPhone moreso than an actual technical limitation in this generation of device. We'll never know, but keep an eye out for it in future.
iPhone 11 Pro Review: battery brilliance
What's really incredible is the how the iPhone 11 Pro sips power, making it a true battery hero.
On a chemical level, the iPhone 11 Pro isn't much different to its siblings. The difference in the iPhone 11 Pro's cell compared to the XS is negligible, for example. A mere 388mAh separates them both. The difference between the iPhone XR and 11 Pro is closer at slim 104mAh, but the numbers don't tell the full story.
There's just something unfathomable about how the 11 Pro sips power. With a more powerful processor, an array of incredible cameras and a brighter screen, there's no reason the first iPhone to bear the Pro moniker should behave the way it does. It's almost mind-bending.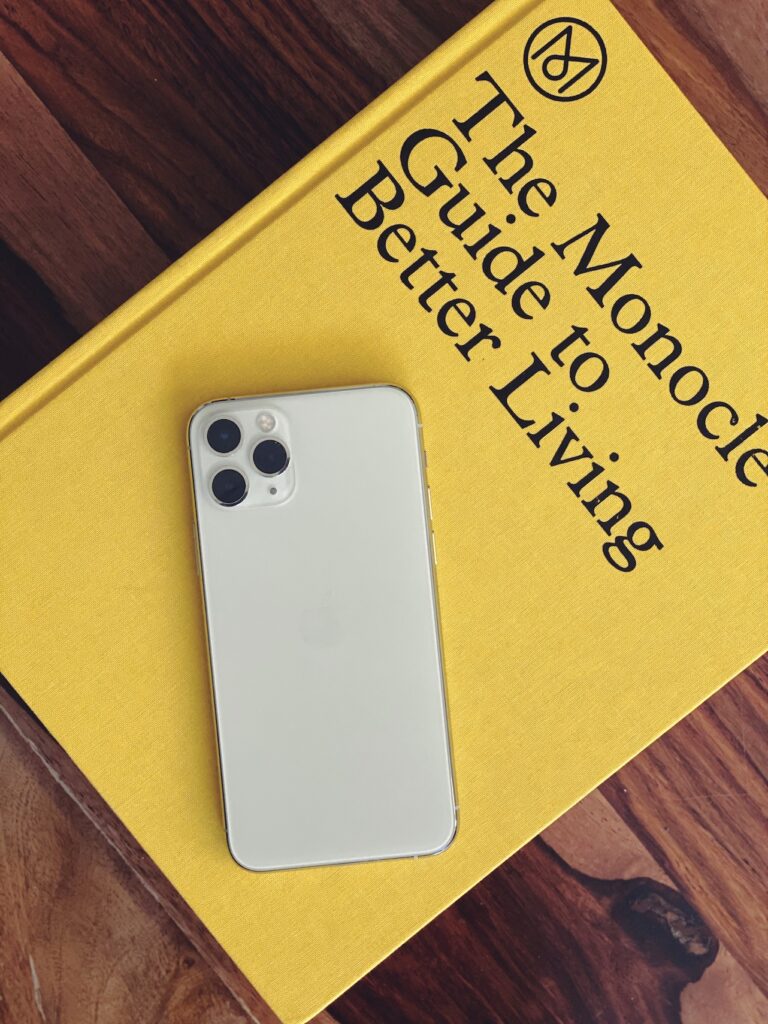 I'm an incredibly heavy user of my devices. They're taken off a wireless charging pad at 6am and returned at around 11pm for the nightly recharge. In-between that time the the screen-on time is between five to six hours per day. Add on top of that a constant use of music, podcast and other background apps and it used to add up to an equation that equaled plugging the phone in to charge at 1pm lest I die before day's end. The story with the 11 Pro is starkly different.
Before purchasing my 11 Pro, I daily drove the iPhone XR. Apple boasted it was the biggest battery contender in the entire history of iPhone, and they weren't wrong. It put up a hell of a fight against my daily onslaught of usage. But without fail, I would be reaching for my charger by 3pm to make sure I could power through to 11pm when I went to bed. The 11 Pro's battery barely blinks at the level of use I throw at it.
Where the iPhone XR with its class-leading battery would have 35-40% of its life left by lunch, the iPhone 11 Pro is ready for another round with over 70% left on the very worst of days. Where older iPhones would require your bag contain a battery pack for emergencies, the iPhone 11 Pro lets you stroll through life with confidence that you have enough charge to get you into an Uber home after a big night out taking photos and sharing stuff with friends.
This isn't to say it'll always be this way. Batteries age over time, and I fully expect that by the time the iPhone 14 Pro Max Ultra World Destroyer is out my 11 Pro's battery will resemble a shadow of its former self. My MacBook Air had its battery replaced, as did my iPhone 7 Plus, both as they were close to death, and both were reinvigorated by the procedure. But for right now, the iPhone 11 Pro is a peerless performer in a class of its own for battery life.
It would also be remiss of me not to point out that I actually had to return my 11 Pro for a replacement model due to an overheating issue.
But I received a brand-new-in-box replacement, no questions asked in a matter of minutes thanks to the excellent Apple Support folks in Sydney. You'd want to hope so given the price of this thing, though.
It still gets hot sometimes at truly strange intervals, but never to the point you can't hold it and it's gone just as quickly as it shows up.
Should You Buy It?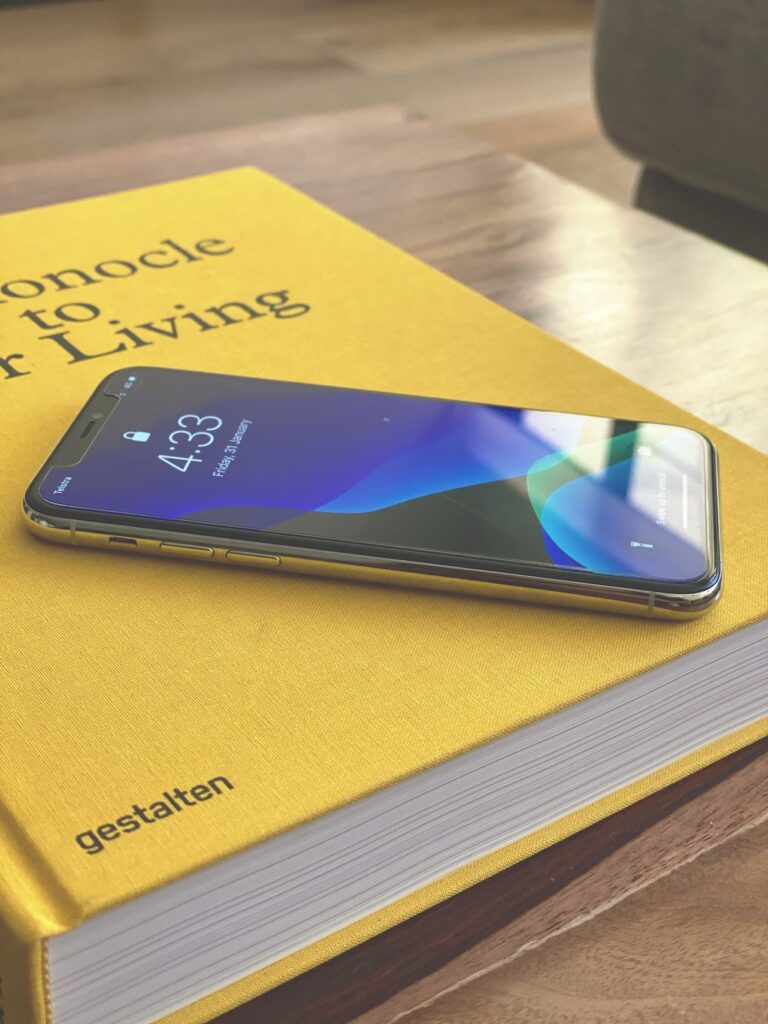 You'll be hard-pressed to be disappointed by the iPhone 11 Pro. There is currently no phone on the market at the time of writing that behaves in the same way.
Everything else I've used recently has an incredibly predictable battery draw that, at the best of times, puts you at >20% by day's end. You'll get close with larger devices thanks to their larger cells (think the Samsung Galaxy S10+, for example), but it won't be the same. Not even close.
Bad batteries plague all of us. The iPhone 11 Pro bucks the trend to create an incredible piece of hardware powered by what seems like an endless source of power as you travel throughout your day (and night).
Say goodbye to the spare charger in your bag; the external battery in your everyday carry; the literal Hunger Games that is the fight for a charging port in a public place, and the spare camera you grab for special occasions.
We've gone Pro now.
iPhone 11 Pro, iPhone 11 Pro Max: Pricing
The iPhone 11 Pro and the larger Pro Max were released on 20 September, 2019.
The 11 Pro starts at $1749 AUD ($999 USD) for the 64GB model and increases with storage size:
iPhone 11 Pro 64GB: $1749 AUD / $999 USD
iPhone 11 Pro 256GB: $1999 AUD / $1149 USD
iPhone 11 Pro 512GB: $2349 AUD / $1349 USD
Meanwhile, the larger iPhone 11 Pro Max starts from $1899 ($1099 USD) for the 64GB model and also increases in price accordingly:
iPhone 11 Pro Max 64GB: $1899 AUD / $1099 USD
iPhone 11 Pro Max 256GB: $2149 AUD / 1249 USD
iPhone 11 Pro Max 512GB: $2499 AUD / $1449 USD
Read More:
How to get a return or refund in case your gadgets go bang, and how to budget responsibly but still buy the gadgets you covet.
Icons made by Freepik from www.flaticon.com