Living with it: iPad Pro long-term review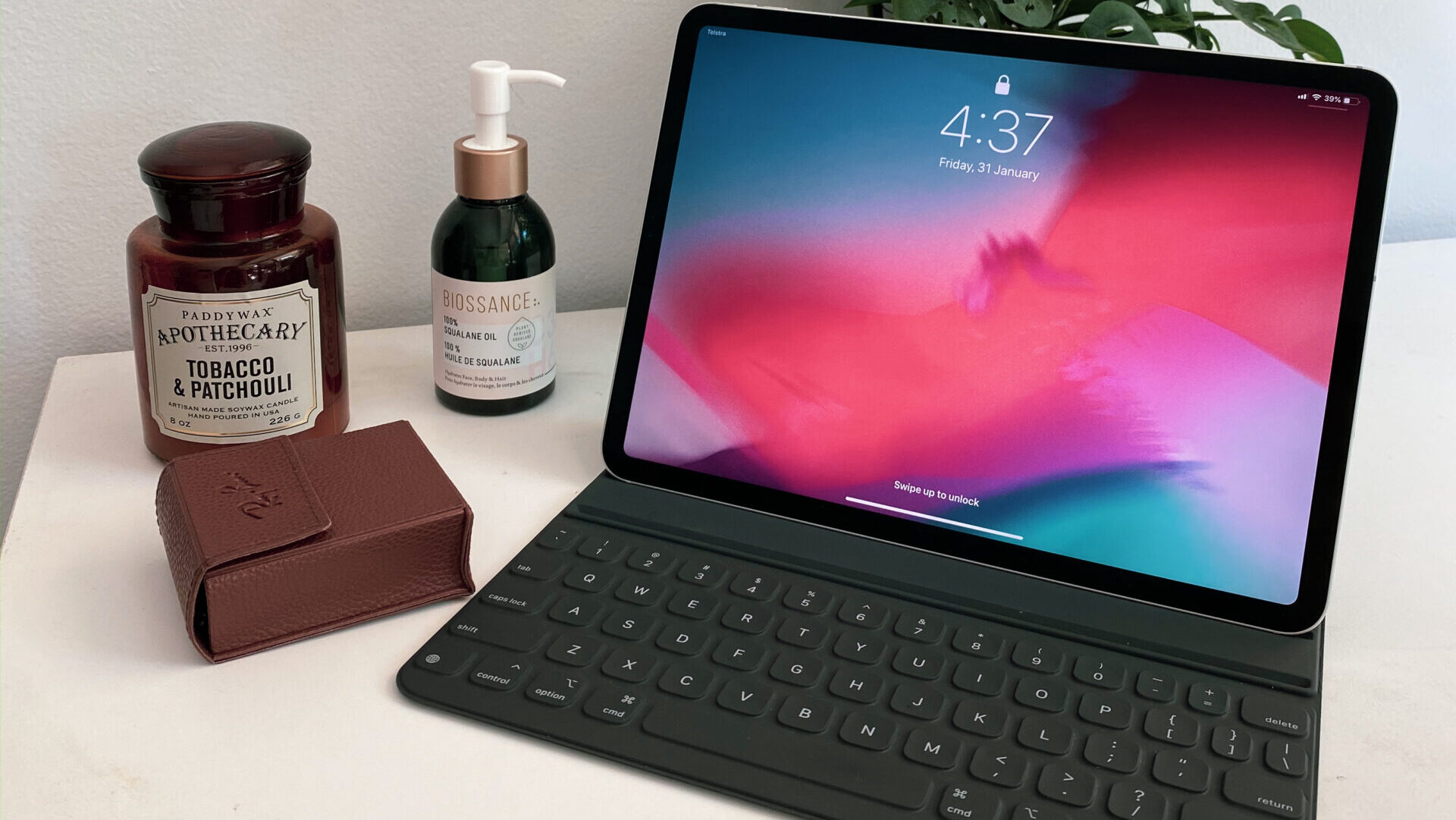 Apple fans have long wondered what a MacBook would feel like with iOS on it. With the 2019 iPad Pro (11-inch), their dreams can finally be realised, only not in the way they once thought. Now with the second-generation iPad Pro 11 hitting the shelves, I'm going to tell you why this is the one you should pick up instead.
iPad Pro (11-inch) Review: Our take
The 11-inch iPad Pro is the perfect productivity tool. Whether it's for stand-alone production work; gaming, or even just watching Netflix on the go, it's incredible power in a tiny footprint.
The updates to iPad OS takes the iPad 11 Pro out of the tablet class and into true laptop-replacement territory. The one we tested helped build Redaktör into what you see today, and it's the power I've always wanted in a form factor that blows your mind. 
The 2019 iPad Pro 11 is now peered by its 2020 refresh, but unless you're looking for a seriously pro camera and an even more powerful processor for things like video editing or cutting-edge mobile gaming, you can save your cash and pick up a 2019 model instead.
iPad Pro (11-inch) Review: Power and Design
Apple claims the A12X Bionic processor is 1000 times more powerful than the original iPad released eight years ago, and that it's now faster than 92 per cent of all portable PCs. Big call, but when you use it, you realise there's very little the new iPad can't do. Adobe didn't make a version of Photoshop for the new iPad. 
They made actual Photoshop.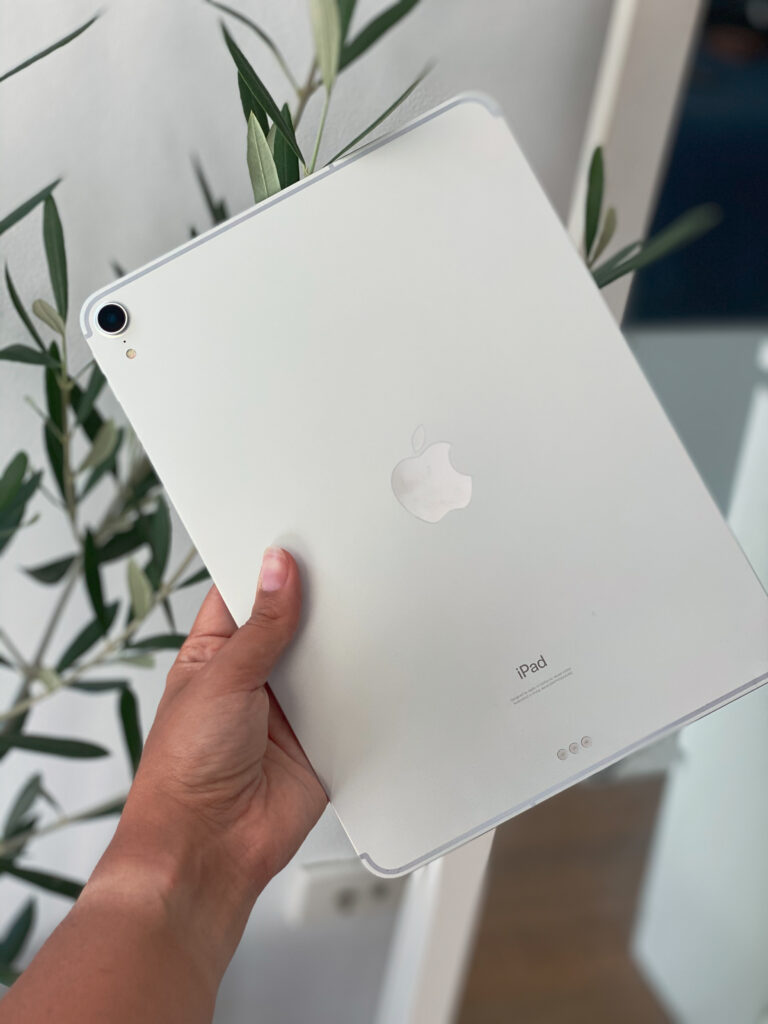 Needing to run Photoshop normally qualifies you for a desktop, but Apple and Adobe built a device that does the job in a fraction of that footprint.
If you want to get really geeky about it, the new iPad Pro ranks better in benchmarking tests than the 2017 MacBook Pro, and it's only a stone's throw from this year's in terms of performance.
The storage also goes up to 1TB now, which is double the top size of the last model. It's perfect for connecting a USB-C camera, transferring footage to iMovie, editing and sharing right from the one device. It's an incredibly capable laptop replacement thanks to all that power under the hood.
And what an attractive hood it is. It feels like no iPad you've ever used. Playful curves have been replaced by business-like bezels and square-jawed edges. It feels like it was carved by lasers attached to an AI-powered Michelangelo. 
The iPad Pro 11 is also now thicker than its siblings by almost half. Normally, this would be a bad thing, but it's almost welcome on the new Pro. The additional bulk not only makes room for more batteries to power the monster processor all the live-long day, but it allows for a new magnetic docking section for the second-generation Apple Pencil. 
The iPad Pro 11-inch is a beast in a designer suit.
iPad Pro (11-inch) Review: Productivity
It's clear with the new iPads that Apple's strategy for its tablets has taken a different shape for 2020. It's no longer just for consuming stuff. It's for making stuff. It's for getting stuff done. Especially when you consider the brand new 2020 iPad Pro packs the A12Z processor for even more power (as if it were possible).
It's a device for creative professionals, writers and even execs moving from meeting to meeting. The keyboard accessory is incredibly capable, moreso than Apple's last Smart Keyboard, and the upgraded Pencil is the Swiss army knife of drawing. 
Every iPad Pro accessory also feels more thought out than last time. 
The new Smart Keyboard Folio is leaps and bounds ahead of the old Smart Keyboard. The keys are soft touch and feel much like an older MacBook (only with a fabric key covering instead of plastic). It's also thinner than the previous model when attached so carrying it around is light and easy.
The only weird thing is when you flip the case around to use it just as a tablet, your keys act as grips for your hands. It's a very tactile experience.
The new second-generation Apple Pencil is also smarter, and now supports both magnetic charging on the side of the device and gestures that change the mode from sketch to erase. 
It's all the smarts of the last Apple Pencil, turned up to 11. It almost feels trite to say that Apple reinvented exactly what a pencil does and charges you $200 for the privilege. But when you consider it's every writing and drawing implement ever made (and then some) in the one device, you realise the bargain you're getting.
iPad Pro (11-inch) Review: Better than a MacBook?
Every year since the iPad was first minted, we've asked the same question: when will it replace the MacBook? With the 2019 and 2020 models, the iPad finally sits alongside its vaunted laptops for the first time.
The shift in OS takes a bit of getting used to, and legacy apps you're used to on MacOS may not be identical on iPadOS, but it's finally a device that gives you everything you need for daily productivity.
Put it this way: the first time I reviewed the iPad Pro 11-inch, I built this website on it. Apps like Safari/Chrome, Canva, Notes and of course, iTunes, made designing the whole thing a breeze. 
See Also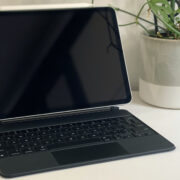 Mia now uses the iPad Pro 11-inch to do everything from write and research pieces through to colouring in and watching Netflix. It's the do-almost everything device in that goes anywhere in an insanely-light and convenient parcel.
iPad Pro (11-inch) Review: One complaint
While the new iPad Pro is definitely the way forward for Apple's tablets, I do have one complaint.
I'm not entirely sold on changing the connector to USB-C, mostly because all the devices I'd want to connect to my iPad I already bought for the Lightning platform. 
Sure, USB-C is where the puck is going for Apple and it'll pay off in the long run, but right now it's just another bag of dongles I have to grab that I didn't before. 
Apple continues to preach its dream of living in a wireless world. USB-C is a step in the right direction, but we're still left with a whole lot of cables 
iPad Pro (11-inch) Review: Should you buy it?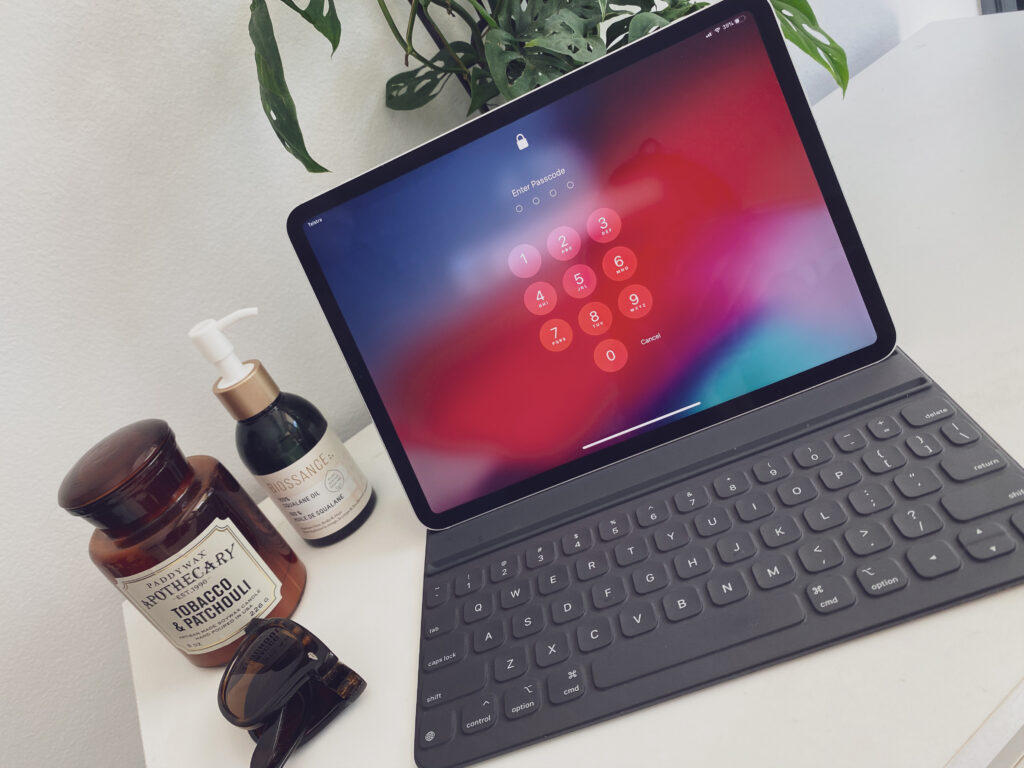 The iPad Pro is perfect as an everyday workhorse. It's finally a true laptop replacement, and runs with the best of them. 
The power increase in the hardware is matched by the usability increase that iOS 13 brings to the new iPad. And with support for actual Office 365 and actual Photoshop, it's more capable of handling your day-to-day workload than ever. 
Anyone who dismisses the iPad Pro, saying that "it's still only iOS" hasn't taken a look at what's on offer in a while. 
There are countless uses for iOS in a professional setting and if you're willing to take a step away from your legacy apps for a spell, you'll find a wonderful new home on the new iPad Pro.
Read More
Fancy an iPhone 11 Pro to go with your new iPad Pro? Check out our review of the best iPhone ever made.
Luke Hopewell
Luke Hopewell is the editor and co-founder of Redaktör. He's previously been the Editor of Gizmodo, Founding Editor of Business Insider Australia, Editorial Lead for Twitter Australia and more.