Beoremote Halo: Bang & Olufsen's high-end media remote is sculptural simplicity

Nothing is as simple as it ought to be, especially when it comes to in-home sound. The mad scientists at Bang & Olufsen agree, and have a the Beoremote Halo media remote that's both relentlessly simple and sculpturally gorgeous.
Luke Hopewell is a gadget veteran with over a decade of experience reviewing everything from speakers to headphones, TVs to movies and everything in-between.
Got a question for the author? Head to the comments, or email us at luke@redaktor.co.
What is it?
The Beoremote Halo, is a sculptural orb that sits on your En Gold plinth or terrazzo coffee table like it belongs. A complimentary window into your home's soundscape. Bang & Olufsen has always been the interior designer's choice for speakers.
Rather than hide them away in your ceilings or scurry them under entertainment units, B&O's philosophy is to create designs that can be celebrated.
Products like the Beoplay A9 which sits on a massive tripod in your room as a monument to sound. Or the Beosound Level, which can be hung as an art piece as well as a speaker. 
That's the design aesthetic of the Beoremote Halo: a gadget designed to match the energy of the speakers it pairs to. 
How does it work?
The Beoremote Halo connects to your Bang & Olufsen speaker collection via the Beosound Core Hub to offer a relentlessly simple approach to your home's sound.
The device supports both Bluetooth and Wi-Fi connectivity to your speaker system, and will intelligently select one or the other depending on the situation. It only has a few buttons to keep everything as simple as possible. It's one-touch access to your favourite internet radio, podcasts or music.
Importantly, it's also one-touch access to blessed silence thanks to the standby button which kills all the noise. If you want the volume back up, you'll be greeted with pleasant haptic feedback via the aluminium ring. The remote screen appears to float around the aluminium ring it's mounted into.
It takes design cues from in-car radios. Not as much in the aesthetic, but in the belief that everything should work simply with a single touch. That way, you can focus on what matters.
It's all designed so you can access your music without having to go through the nonsense of accessing your smartphone to play music.
And it's as solid to behold as it is to use. 
The Beoremote Halo is an black glass window that illuminates on approach, circled in an aluminium ring. It's all designed to look like it's floating.
It pairs with any Beolab speaker, and other multi-room setups from B&O, and also mounts to the wall for that JARVIS-look.
How much is the Beoremote Halo?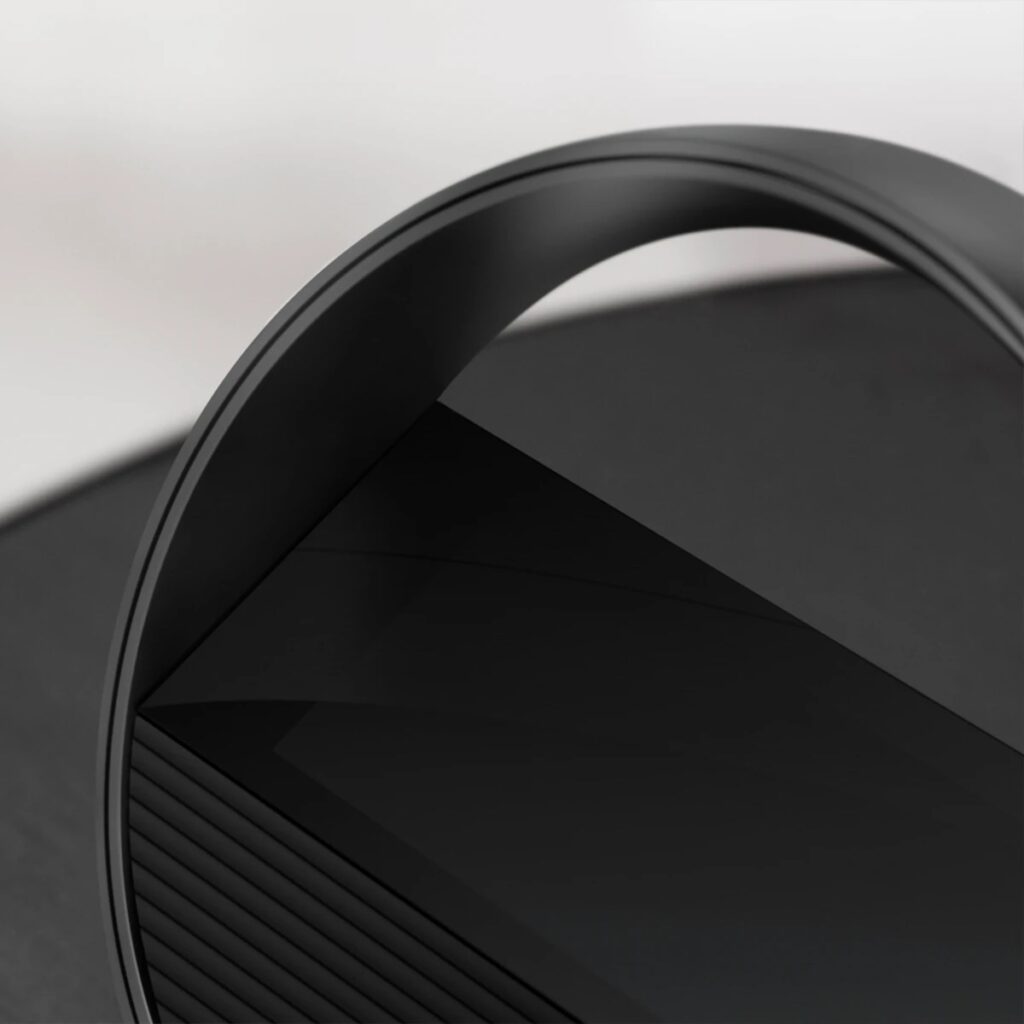 The Beoremote Halo will run you $1250 (AUD) / $900 (USD), and it's available from Bang & Olufsen's stores. It comes in a gold, silver and brass finish to compliment any interior style.
Luke Hopewell
Luke Hopewell is the editor and co-founder of Redaktör. He's previously been the Editor of Gizmodo, Founding Editor of Business Insider Australia, Editorial Lead for Twitter Australia and more.