Noise cancelling headphones are everywhere, and not all of them are as good as they claim. One pair that knocks it all the way out of the park are the Sony WH-1000XM3, and they might just be better than Bose.
Luke Hopewell is a gadget veteran with over a decade of experience reviewing everything from speakers to headphones, TVs to movies and everything in-between.

Got a question for the author? Head to the comments, or email us at redaktorco@gmail.com.
Sony WH-1000XM3 headphones review: our take
Sony WH-1000XM3 headphones review: design
The world of headphones is an interesting one. They're a great accessory to have, but unlike a laptop or even a smartphone, headphones have to be worn. On your head, no less!
That means whatever you pick either has to be stylish enough to blend in or weird enough to match your stand-out personality. The Sony WH-1000XM3 fits into the former category.
They come in either a solid matte black colour or an all-white design, both with elegant rose gold accents on the Sony logo above each ear cup and around the external grilles. The stylish grey, hard, woven-look zip case they come in also sports the rose gold on the zipper for some added design points.
The choice to make the headphones look matte black or white rather than glossy adds to the premium aesthetic Sony is trying to cultivate, and as a result the headphones look the top-end of town when you wear them on your head.
The ear cups are designed to go all the way over your ear which makes them supremely comfortable for all-day use. Plus the softness of the urethane cups means you barely notice them at all. They're also effective at passive noise cancellation when you don't have the headphones turned on.
One nitpick is that the WH-1000XM3 do protrude from your head slightly more than their main rival – the Bose 700 – which uses slimmer profile cups to maintain a more tapered look and fit to your head.
This slight gap means that using them while stationary or moving around your house is fine, but in the gym might mean they slip off at inopportune moments.
Honestly though, these aren't the headphones I'd want in the gym. Try something more lightweight and less insulating if you're working out. You sweaty mess.
Sony WH-1000XM3 headphones review: using it
On the outside, they're an absolute winner. They're stylish, comfortable and don't make you look like an idiot. On the inside however is where the winning formula comes together to create absolute noise-cancelling magic.
Once you don the headphones and power them up, you feel like the floor drops out from under you. The noise cancelling takes over and makes you feel like you're in an immersion tank.
It does this via active noise cancellation, which listens to your environment, processes it through the HD Noise Cancelling Processor to create an "anti-noise" which serves to cancel the waves heard outside the headphones.
Once you realise you can pair it to just about anything with Bluetooth, you realise just how powerful having immersive sound close to your ears actually is. They're so much more than just headphones for your music via your phone.
My favourite use for the WH-1000XM3 is to pair it to my TV when playing games or watching movies.
It's studio-quality sound that happens all around you without having to spend thousands on surround sound. You hear footsteps, explosions and other effects so clearly you turn your head to see where it's coming from.
I've never experienced anything like it.
And when you encounter a device that doesn't have Bluetooth, you can still use the legendary headphones via a bundled, in-box 3.5mm jack and cable that plugs into the headphones.
Plug them in and they draw power from the source with only passive noise cancelling, but turn them on while plugged in and you'll get all the best features of noise cancellation on a wired connection.
Great for devices like the Nintendo Switch or even plane in-flight entertainment consoles.
The noise-cancellation features are fully adjustable via the incredibly intuitive Sony Headphones app too.
With a feature called Active Noise Cancellation, the app and the headphones will automatically adjust the noise cancelling effect to adjust to where you are.
Occasionally you want different cancellation features in different places, so you can always change it manually, or adjust the presets so that certain automatic behaviours are tweaked to your liking.
For example, when I'm walking down George Street in Sydney, I want to be able to hear the tram coming up behind me.
When I'm walking, the headphones detect it and change the sound mode automatically to let in more ambient noise and keep me safe.
When I'm at my desk in an office, I want to hear when someone is calling my name, so a feature that allows you to Focus on Voice cuts out ambient noise while still allowing me to hear when someone's calling my name from across the room.
You can also change the way the sound hits you based on what you're listening to via the app.
There's a comprehensive equaliser that allows you to completely change your sound experience by hand, but there's also a series of presets that tunes your sound to mimic a location.
Say you want to play your music to sound like you're at an Outdoor Stage (hello Coachella bootlegs); in an Arena (great for games, actually!), or even in an Indoor Theatre, the Sony Headphones app can do it for you in the tap of a button.
You also have support for a whole bunch of more advanced features too, including High Definition Audio with the use of paired apps like Tidal or via Sony-supported HD Audio hardware.
It's a uniquely customisable experience, and settings can be changed with just the press of a single button on the headphones.
The clean design of the WH-1000MX3 is interrupted only by two buttons at the base of the left cup: one for power and pairing, the other for ambient sound adjustment that allows you to attenuate the noise cancelling and let the outside flow in at will.
This button's function can also be customised in the app, as can a whole range of things.
The app also recently got an update (as did the headphone's firmware) to make it better than when it first came out of the box. Anything that improves over time has my tick of approval!
Aside from the physical buttons, the right ear cup acts as a touch panel for play/pause, skip and volume up/down functions.
It's nice to have these in reach for when you don't want to pull your phone or remote out on the move or at a crucial moment, but they're often either way too sensitive or simply not responsive enough. There's no 'just right' way to use it at first.
You figure it out over time but it could be fine-tuned in a later version for sure.
The only two issues I've found so far with the WH-1000MX3 is the tendency to over-correct when it comes to cancelling noise on buses and in cars, and in very windy environments.
Something to do with the buffeting effect makes these headphones a little too aggressive when it comes to noise cancelling.
The only issue I've found is that it's very fiddly to pair with multiple devices. I regularly switch between my iPhone, iPad, TV and MacBook Pro, and having to basically repair them each time to make sure they work is kind of a pain.
The ease of pairing devices like Apple AirPods have almost definitely spoiled me in this instance.
Sony WH-1000XM3 headphones review: should you buy it?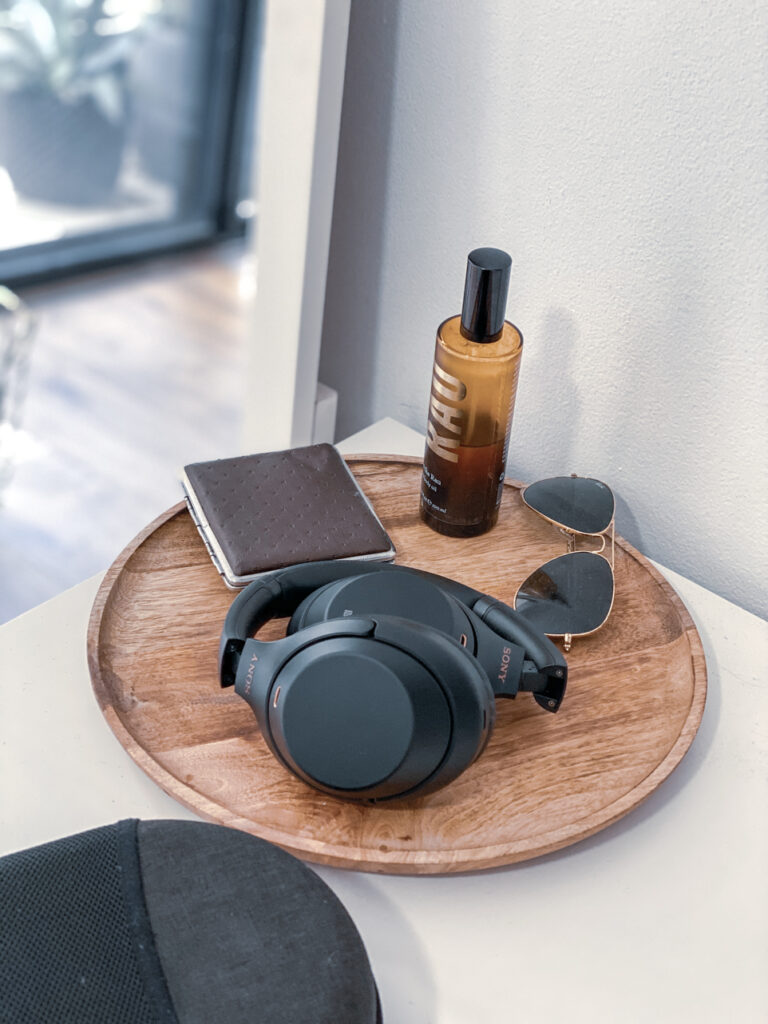 Honestly, the worst thing about these headphones is the name. That's how good they are. You truly sound like a dweeb describing them to friends.
My tip is just to shorthand them to the XM3's, which makes them sound less like a pair of headphones and more like rocket boots sent from the future.
Now that they're a bit longer in the tooth, too, you're likely to snag a bargain on these during sales events.
Keep an eye out for these headphones that RRP for almost $700 going for just $300.
Buy it cheap, love it forever, and keep on listening.
Read more:
We paired the XM3s with our Samsung Frame TV to completely change video gaming in bed. Here's how.