Samsung might just have the best new monitor for those who want style, space and performance all at once.
The new screen is dubbed the Smart Monitor M8, and it's just 11.4mm thin with a 32-inch UHD display. It's easy on your desk thanks to a space-saving design. 
With a flat back and extremely thin profile, you won't need to squeeze it onto your desk.
It gets the "smart" in its name because, well, it just is.
Whereas most monitors are just dumb panels, the new Smart Monitor M8 acts more like a TV on your desk.
It features Smart TV apps built directly into the monitor and also acts as a SmartThings control hub for all of your compatible IoT devices around the house or office.
That means you presumable get apps like Netflix and Disney+ built right into the TV.
This is great, especially for those in smaller spaces who need to economise on their devices. You won't have to choose between a TV or a monitor when something like the Smart Monitor M8 does both.
It's modular, too, with a snap-on HD camera that works with the built-in Google Duo app. Great if you work, game and entertain at home.
It also helps cut down on the mess, with a 65-watt USB-C port that eliminates the need for an external docking station.
Samsung also announced two other new monitors for H1 2022: the High Resolution Monitor S8 and the Odyssey Neo G8.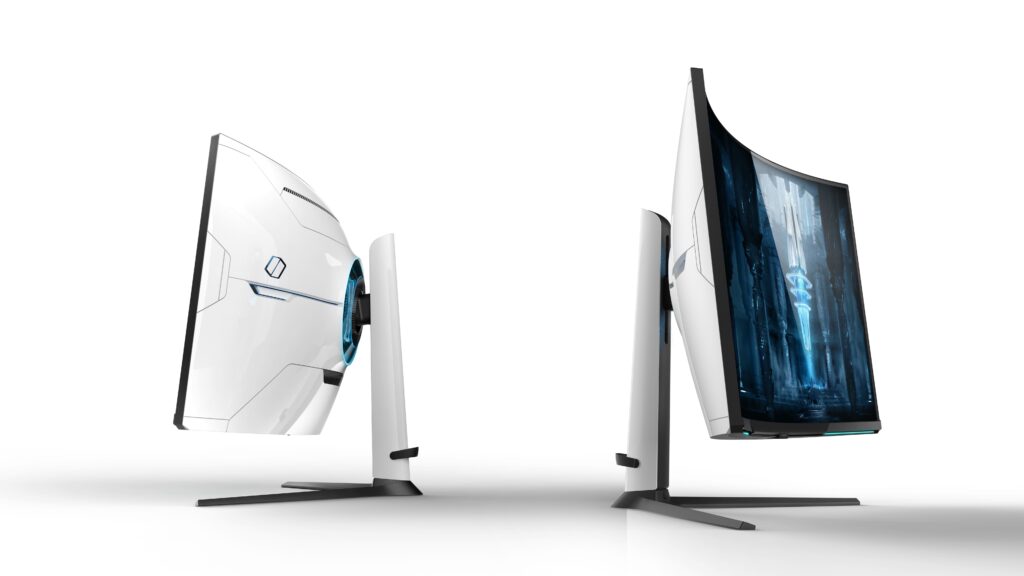 The Odyssey Neo G8 is the curved gaming monitor of your dreams, with a 4K 240Hz display and an insane 2000 nit peak brightness capability.
Meanwhile the High Resolution Monitor M8 is the ultimate professional's display. Available in 27- and 32-inch models, it's a monitor for pros who want absolutely perfect colour reproduction.
How much is the Smart Monitor M8?
Samsung has announced the new Smart Monitor M8 at this year's Consumer Electronics Show in Las Vegas.
That means we don't have exact pricing or release dates just yet. But clear a space on your desk, as you'll likely be able to pick on up within the next 6-12 months.