Dyson charges a pretty penny for its even prettier gear. Its first ever personal purifying fan is here. But is it worth the money, and can it help you beat the heat?
Luke Hopewell is a tech reviewer with over 10 years of experience. As the home got smarter, Luke got happier, with more gadgets to play with.
Email the author with your questions: luke@redaktor.co.
Dyson Pure Cool Me purifying fan review: our take
It's small, effective and smart to look at, but that's where a lot of the fun stops. Sure, it's good at pushing air around you, but is that enough? For the money, you can definitely buy an evaporative air conditioner instead for the same price. 
If your focus is on being as cool as you can for the money, an evaporative air conditioner will do the job better. If you're just looking for a smart desk fan, the Dyson is the way to go.
Dyson Pure Cool Me purifying fan review: what does it do?
The Dyson Pure Cool Me is a stubby little fan that sits about a foot or two off your desk. It works its smart little ass off to blow cool air in your face or around your person. 
More than that, the Cool Me is designed to pass the air through a HEPA filter before it reaches you. That means the breeze you're getting is clean and fresh. 
It works to not only cool but clean the air around you of bad smells, pollen, dust and other allergens. Great if you live in the city constantly besieged by bushfire smoke like us. Or, anywhere in 2020, really.
Dyson Pure Cool Me purifying fan review: design
Here's where Dyson can't be beaten. The Cool Me is another example of how Dyson is producing the must-have gadgets and accessories for the modern home.
It's a stout little model that stands just over 40cm off your desk. The Cool Me is topped with a massive aperture for blowing air your direction. 
The large circular aperture is adjustable, meaning you can blow air anywhere along a 45-degree arc. Pair that with the oscillating head that sweeps across a massive 70-degrees, and you've got a wide arc of breeze just for you.
It's remote-controlled, rather than app-controlled. And to save you, the front of the Pure Cool Me has a magnetised section where you can clip the remote to. It's clever design means that the remote is contoured to the shape of the circular fan for easy storage.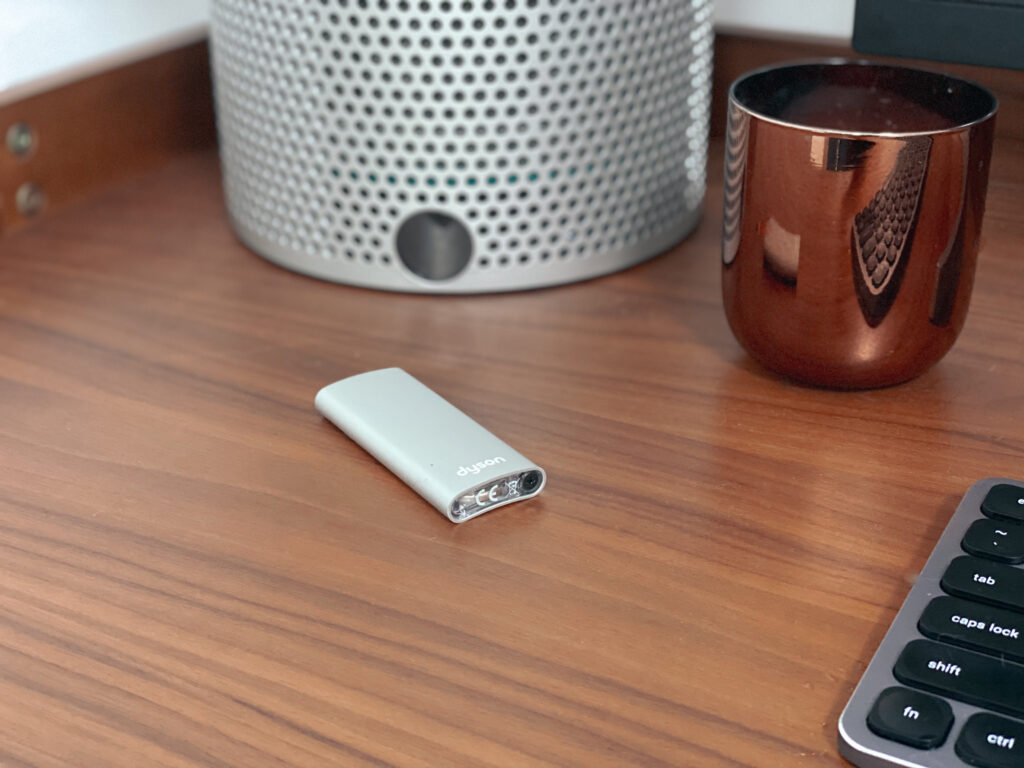 And sitting inside the stocky little Cool Me is a glass and carbon format HEPA filter. It's designed to treat the air before it's blasted back at you. The Cool Me gets the thumbs-up from the National Asthma Council Australia, and as an asthmatic, I'm a fan (geddit?!). That filter will last you for around 12 months, and will run you about $99 to replace.
It's honestly the most attractive little fan Dyson has ever produced, which is really saying something. It's immediately recognisable, and serves to level up just about any room it's in.
Dyson Pure Cool Me purifying fan review: is it an air conditioner?
Here's the biggest problem with the Dyson Cool Me: it is not an air conditioner. It is in fact just a posh fan/air purifier.
It's very good at being a fan and air purifier, but at the end of the day you're only pushing around the air that's already in your space.
And if that air is warm, you're not going to get a whole lot of relief. It recently reached 41 degrees C where we live, and I found that – at those temperatures – I only got cooling relief sitting directly in front of the unit. The room itself is not noticeably cooler after using the Cool Me, even when the air was projected into the space.
This is the problem with a lot of Dyson's in-home fans, including the Hot+Cool range (which we'll review shortly). They're fantastic heaters, but truly passable coolers. Their effects in summer diminish the further away you walk from the unit.
And for the price, you can get a lot more for your money if you want true cooling. Evaporative and other portable air conditioners might use a lot more energy than the Cool Me, but you'll get more for your money doing so.
Dyson Pure Cool Me purifying fan review: should you buy it?
There's truly a lot to like about the Pure Cool Me. 
It's small and stylish. Ultimately, it's effective at being a really great personal fan. But for the money you're paying, you can definitely get more bang for your buck.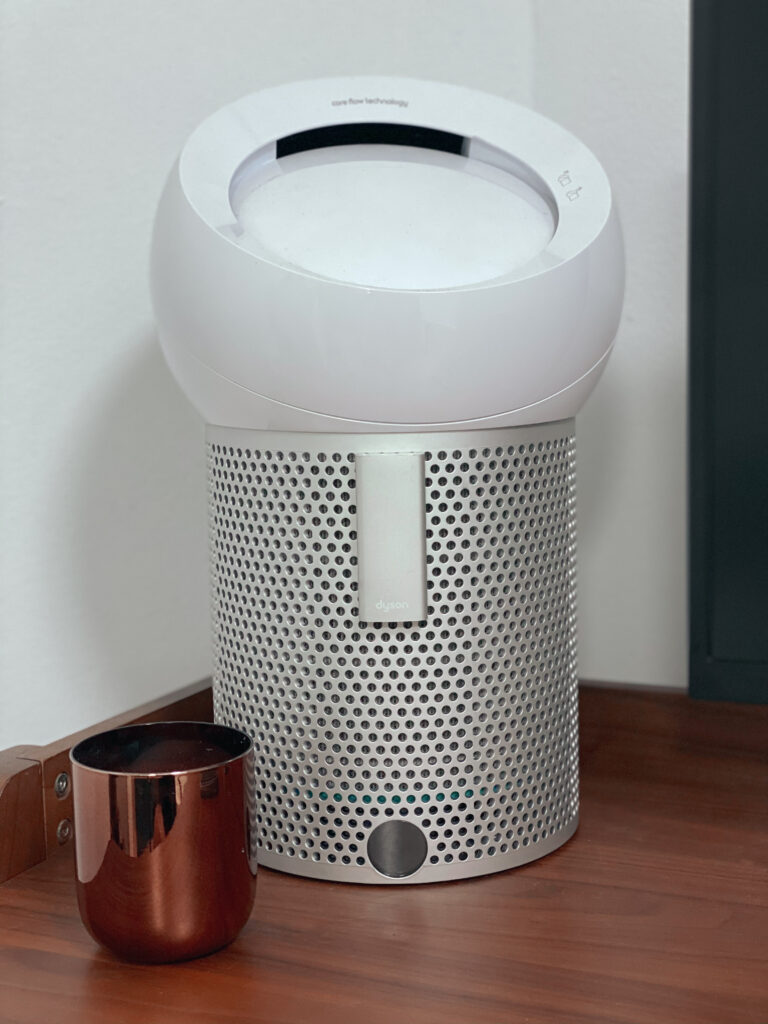 Throughout this review, I've mentioned evaporative air conditioners being a similar price to the Cool Me. You'll get more effective cooling for your dollar with one of these, but if you're after real bang for buck in the stylish Dyson range, you can do even better.
If you get something like the Dyson Pure Hot+Cool, you get both a strong fan and a heater, making it useful in all seasons. Plus, you get app support with something like the Hot+Cool Link, for an extra $100.
It's still not an air conditioner (Dyson still doesn't have one of those in the range at all), but at least you can use it all year round. And the size of the aperture means you'll be able to use it to affect your whole room.
Read more:
You know what looks great next to your Dyson Pure Cool Me? The equally-stylish Sonos Move. Check out our review.